Audiobus: Use your music apps together.
What is Audiobus? — Audiobus is an award-winning music app for iPhone and iPad which lets you use your other music apps together. Chain effects on your favourite synth, run the output of apps or Audio Units into an app like GarageBand or Loopy, or select a different audio interface output for each app. Route MIDI between apps — drive a synth from a MIDI sequencer, or add an arpeggiator to your MIDI keyboard — or sync with your external MIDI gear. And control your entire setup from a MIDI controller.
Download on the App Store
Audiobus is the app that makes the rest of your setup better.
Pressure sensitivity question for Keith McMillen K-Board users
I purchased a K-Board a few months ago for it's super portability and strong build. I only occasionally use it with my iPad and I recently noticed it is super sensitive to pressure even at lowest settings and very soft playing.
I expected it would work similarly to aftertouch where you need to apply extra force to activate it, but I basically can't play it without affecting the pressure.
I don't know if it's simply the way K-Board works or something is wrong with my unit. I created a short video to demonstrate what I'm talking about: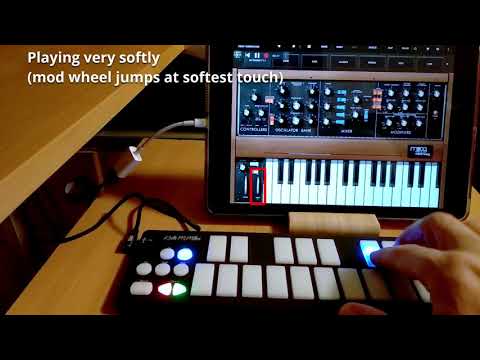 Is your K-Board responding the same way to pressure?