Pressure sensitivity question for Keith McMillen K-Board users
I purchased a K-Board a few months ago for it's super portability and strong build. I only occasionally use it with my iPad and I recently noticed it is super sensitive to pressure even at lowest settings and very soft playing.
I expected it would work similarly to aftertouch where you need to apply extra force to activate it, but I basically can't play it without affecting the pressure.
I don't know if it's simply the way K-Board works or something is wrong with my unit. I created a short video to demonstrate what I'm talking about: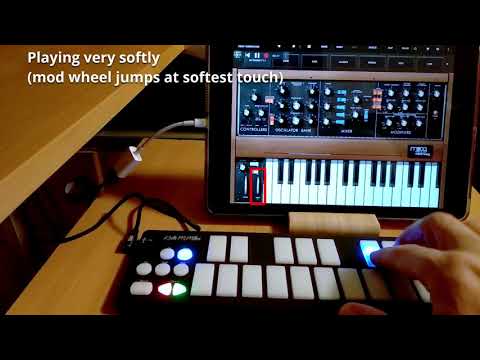 Is your K-Board responding the same way to pressure?