Audiobus: Use your music apps together.
What is Audiobus? — Audiobus is an award-winning music app for iPhone and iPad which lets you use your other music apps together. Chain effects on your favourite synth, run the output of apps or Audio Units into an app like GarageBand or Loopy, or select a different audio interface output for each app. Route MIDI between apps — drive a synth from a MIDI sequencer, or add an arpeggiator to your MIDI keyboard — or sync with your external MIDI gear. And control your entire setup from a MIDI controller.
Download on the App Store
Audiobus is the app that makes the rest of your setup better.
New feature coming in Audiobus 2: State Saving
The launch of Audiobus 2 is getting closer and closer and today we'd like to tell you the main reason why you're not holding it in your hands already.
For the last months we've been working hard on a new feature that we think is going to vastly improve the way you're making music on iDevices:
State Saving
Here's a video explaining how it works. Click it. Do it now!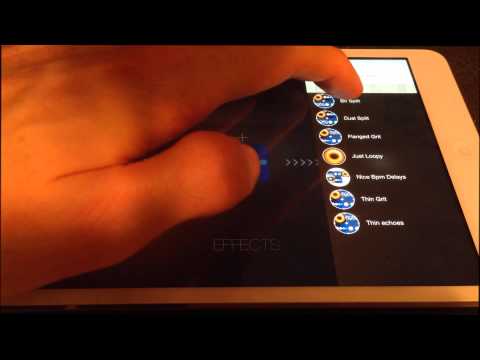 Some of the apps used in the video are Echo Pad, Nave and Stereo Designer - kick-ass stereo shaping tool which just went live!
Do you have questions about state saving? Feel free to discuss it here.