Audiobus: Use your music apps together.
What is Audiobus? — Audiobus is an award-winning music app for iPhone and iPad which lets you use your other music apps together. Chain effects on your favourite synth, run the output of apps or Audio Units into an app like GarageBand or Loopy, or select a different audio interface output for each app. Route MIDI between apps — drive a synth from a MIDI sequencer, or add an arpeggiator to your MIDI keyboard — or sync with your external MIDI gear. And control your entire setup from a MIDI controller.
Download on the App Store
Audiobus is the app that makes the rest of your setup better.
Slice Dice Randomizing Resampler and Discombobulator
Over the last few months, I have found that Loopy Pro can be used for interesting loop/clip resampling that can be used for anything from recombining grooves (to create new grooves) to spaced-out granular jams. A few people have been curious to know more about this -- so, let's use this topic to discuss it. I will also post some Loopy Pro templates you can use.
Below are some quickie videos showing some of the things that you can do. They all use the same basic setup but the loops you choose to use and the settings/effects open up rich possibilities.
If there is enough interest I'll provide a more detailed walkthrough -- but maybe these are self-explanatory.
The basic setup is a matrix of 12 clips set up as a "one clip at a time" group. There is a set of blue loops set to do retrospective recording -- which means that you tap them AFTER you hear the the think that you want to save. In these examples, they capture the last full two bar cycle. I use the StepBud step sequencer to randomly generate notes from C2 to B2 -- but you could use any random note generator. You also can tap the clips rather than use random generation.
Here are YouTube quickies demonstrating some applications of this:
WEIRDNESS
Discombobulator: Loopy as Grain Machine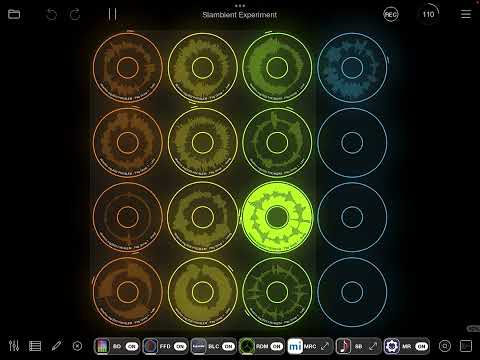 Loopy Pro: Slambient Slo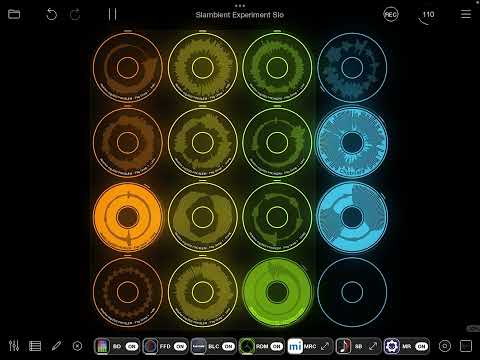 GROOVES
More Regroovifying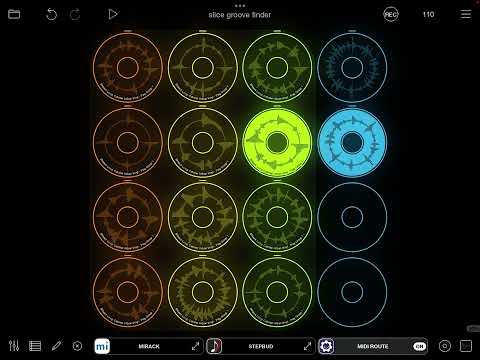 Loopy Pro + StepBud as Regroovifier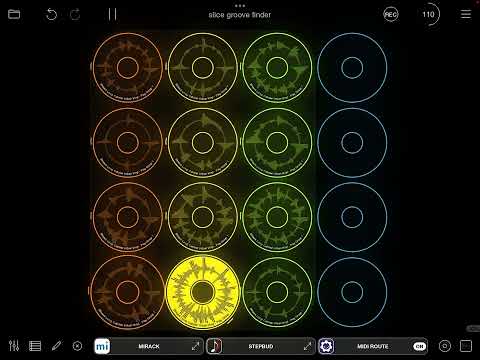 SliceDice 4*3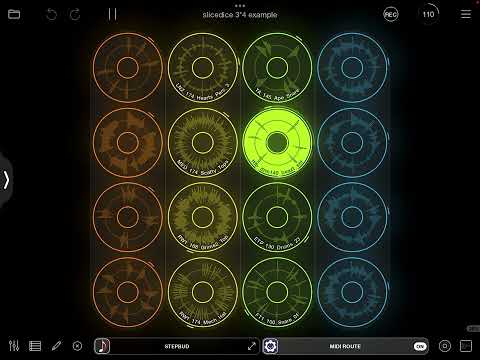 Using a Launchpad rather than random notes to find groove combinations: