Audiobus: Use your music apps together.
What is Audiobus? — Audiobus is an award-winning music app for iPhone and iPad which lets you use your other music apps together. Chain effects on your favourite synth, run the output of apps or Audio Units into an app like GarageBand or Loopy, or select a different audio interface output for each app. Route MIDI between apps — drive a synth from a MIDI sequencer, or add an arpeggiator to your MIDI keyboard — or sync with your external MIDI gear. And control your entire setup from a MIDI controller.
Download on the App Store
Audiobus is the app that makes the rest of your setup better.
Nanostudio 2 - Obsidian patch banks [RELEASED/AVAILABLE]
Here is result of my sound design work in Obsidian for last 2 years. I really hope you will enjoy it and that you create lot of cool music with it - looking forward to hear your creations !
** Banks are available on GUMROAD ** https://gumroad.com/dendy **
Synthetic Autumn
PURCHASE AT: https://gum.co/gGaCR
Almost entirely (99%) made with just Obsidian oscillators, almost no samples.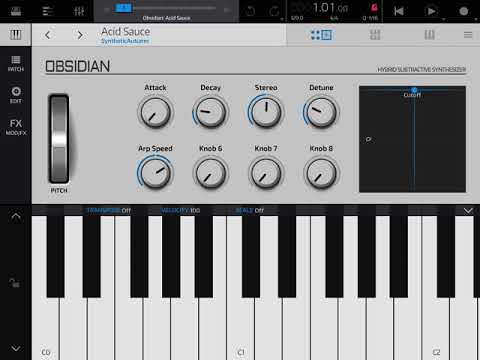 Modelled
PURCHASE AT: https://gum.co/pggmb
Build using Model D multisampled few cycles waveforms.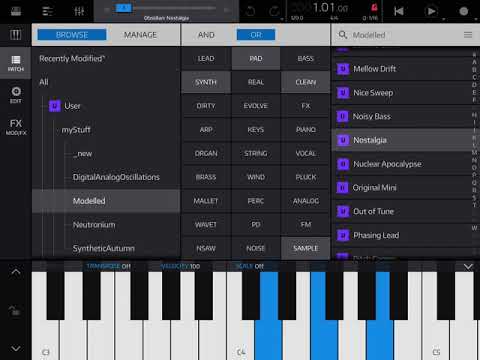 Digital Analog Oscillations
PURCHASE AT: https://gum.co/nHOHZ
Build mostly with multisampled multiple cycles waveforms from various analog and digital synths.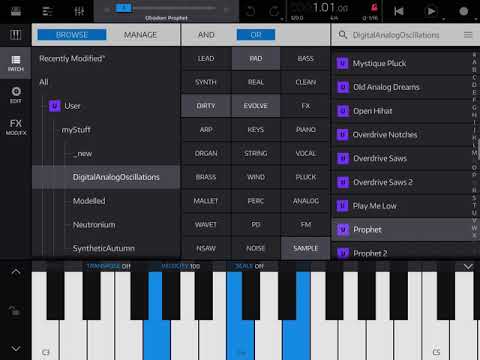 now thinking to share them.. still not decided if i should be philantropist and give them all free, or i should sell them at least for few € to get back that months of work i invested to them :-) First i would be interested if those are interesting enough for you, if they sounds good and usable for you ... thanks for any kind of feedback, even criticism.