Audiobus: Use your music apps together.
What is Audiobus? — Audiobus is an award-winning music app for iPhone and iPad which lets you use your other music apps together. Chain effects on your favourite synth, run the output of apps or Audio Units into an app like GarageBand or Loopy, or select a different audio interface output for each app. Route MIDI between apps — drive a synth from a MIDI sequencer, or add an arpeggiator to your MIDI keyboard — or sync with your external MIDI gear. And control your entire setup from a MIDI controller.
Download on the App Store
Audiobus is the app that makes the rest of your setup better.
Random Percussion Generator in MiRack
so for the past few weeks, i've been trying to work on a random percussion generator patch in mirack. i got the idea after watching a video by andrew huang where he demoed a module called plonk by applied acoustics systems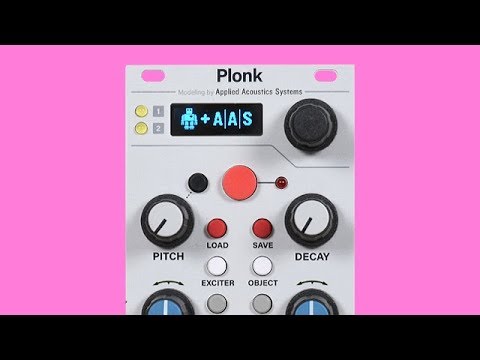 he has the patch set up to be able to trigger the randomization of plonk and the recording of a sample all by pressing on button.
i'm sure i wont be able to replicate the module completely, but i'd really like to find a good way to randomly synthesize percussion and then randomize a bunch of the parameters to make every percussion sound unique, even if they are more on the glitchy side (which is all ive been able to do)
so this is one of the many patches ive tried creating
basically what ive done is used one or two sample players, used a trigger to play the samples together, randomized the pitch with a turing machine, ran the samples through some effects with an lfo modulating some of the parameters, randomized (kind of) the adsr with the XY pad so it adds some more variation in the sound, then i'd run all of that through a recorder (although i didnt end up setting that up in this patch). this is the rough idea of what i've tried to do each time, give or take a few more modules ive tried experimenting with (like the boolean logic module which i dont know how it works or what it does, i just tried adding that into the mix to see what it does). i'm more than open to try some other methods.
ive basically got the trigger and record part down. the actual sound part is where i need help. i'd also like to come up with a way to do everything through synthesis. using samples is cool and all, but i'd really like to try to synthesize the percussion sounds, i'm just not sure where to start with that. any and all suggestions would be very helpful!
thanks!