Audiobus: Use your music apps together.
What is Audiobus? — Audiobus is an award-winning music app for iPhone and iPad which lets you use your other music apps together. Chain effects on your favourite synth, run the output of apps or Audio Units into an app like GarageBand or Loopy, or select a different audio interface output for each app. Route MIDI between apps — drive a synth from a MIDI sequencer, or add an arpeggiator to your MIDI keyboard — or sync with your external MIDI gear. And control your entire setup from a MIDI controller.
Download on the App Store
Audiobus is the app that makes the rest of your setup better.
NS2, fake MPE, Fractal Bits, Replicant2, Kronecker and iDensity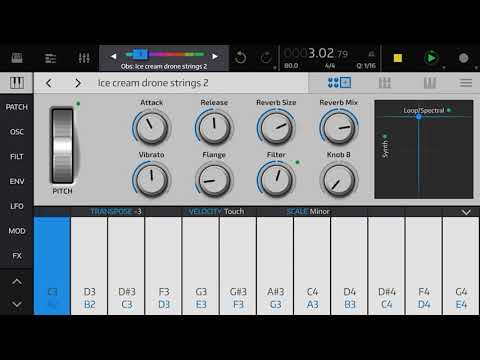 I used a kind of 'fake MPE' approach for this NS2 track. I created 6 instances of the same sample-based Obsidean patch. I then played notes into NS2 using an MPE controller (the 'Aftertouch' app) and routed the per note cc data around midi channels 1-6 - which mapped to each of the 6 Obsidean instances. The result is that each note of the court has its own individual per note filter and timbre modulation.
Let me know what you think. Could probably be taken a lot further. It's just a first attempt.
Thanks @dendy for the help hooking it up