Audiobus: Use your music apps together.
What is Audiobus? — Audiobus is an award-winning music app for iPhone and iPad which lets you use your other music apps together. Chain effects on your favourite synth, run the output of apps or Audio Units into an app like GarageBand or Loopy, or select a different audio interface output for each app. Route MIDI between apps — drive a synth from a MIDI sequencer, or add an arpeggiator to your MIDI keyboard — or sync with your external MIDI gear. And control your entire setup from a MIDI controller.
Download on the App Store
Audiobus is the app that makes the rest of your setup better.
Octatrack jam - all sounds from gadget
Probably my preferred and quickest workflow,...get something going on the phone, make a couple variations and then with better headphones dial in the sounds...export to auria pro and prepare the tracks (one or more of the following: filter, eq, compress, saturate, delay, reverb etc) and export to the octatrack (or rytm). And then i start to program changes and fx etc. Last video i midi sequenced a bunch ios synths with the octatrack, which is pretty cool but it means an interface and cables etc, i love picking up the octatrack and a pair of headphones and plopping down on a sofa.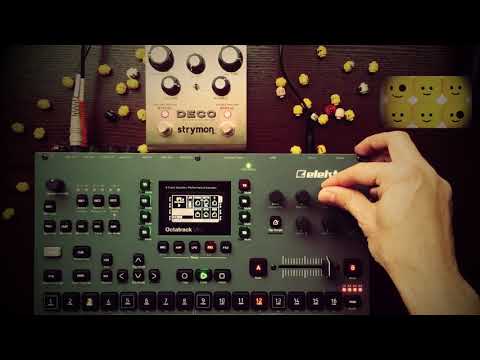 @echoopera