Audiobus: Use your music apps together.
What is Audiobus? — Audiobus is an award-winning music app for iPhone and iPad which lets you use your other music apps together. Chain effects on your favourite synth, run the output of apps or Audio Units into an app like GarageBand or Loopy, or select a different audio interface output for each app. Route MIDI between apps — drive a synth from a MIDI sequencer, or add an arpeggiator to your MIDI keyboard — or sync with your external MIDI gear. And control your entire setup from a MIDI controller.
Download on the App Store
Audiobus is the app that makes the rest of your setup better.
midi sync...again...
Hello,
This is so annoying...I can't have my external devices well syncing with an Ipad 4...
There's always a latency, it's very little, but that makes the Ipad impossible to use.
Between apps, it seems quite ok, or if the Ipad is the master clock.
I'm wondering if something into Audiobus could fix this better ?
I saw in Genome a way to compensate in/out latency, but of course, it doesn't work as I wish...
As every apps are running thru Audiobus, maybe a new functionnality to compensate the in/out clocks to other app should be doable ?
Spectacular sync engine integrate in AB with "something" added to better integrate external synths ???
See this video I just made to explain better this issue...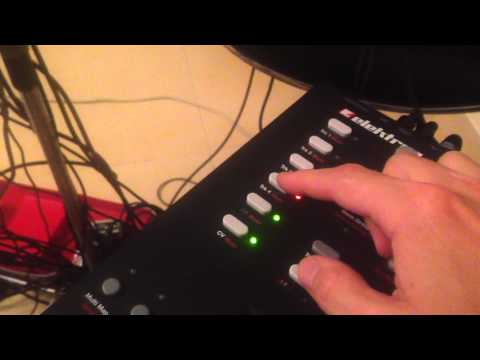 Am I crazy ?