Audiobus: Use your music apps together.
What is Audiobus? — Audiobus is an award-winning music app for iPhone and iPad which lets you use your other music apps together. Chain effects on your favourite synth, run the output of apps or Audio Units into an app like GarageBand or Loopy, or select a different audio interface output for each app. Route MIDI between apps — drive a synth from a MIDI sequencer, or add an arpeggiator to your MIDI keyboard — or sync with your external MIDI gear. And control your entire setup from a MIDI controller.
Download on the App Store
Audiobus is the app that makes the rest of your setup better.
Wavestate - one Synth, one patch and a great Berlin School / Ambient Performance
I'm a true lover of Berlin School and Ambient music!
What you can do with just the Korg Wavestate and a single Patch you can see here.
This is a absolutely brilliant performance which shows how powerful and unique this Synthesizer is.
This guy is playing and tweaking the Wavestate for more than 30 minutes, live!
All you can hear is just one patch and the music is continuous evolving...
I really love it, that's why i want to share it with you! 🎶 👍 😊
Have a look if you own a WS or you like Berlin School or if you are in the market for the Wavestate.
It's very inspiring...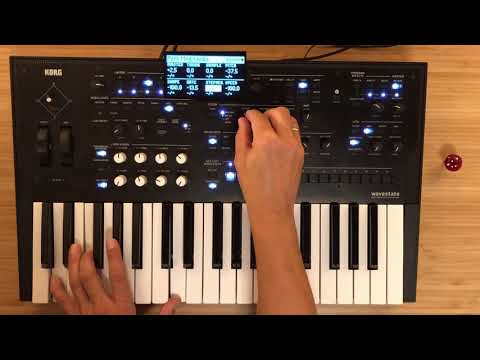 Many Greetings from Berlin! 😊
//edit
By the way, can I do something similar with Drambo?