Audiobus: Use your music apps together.
What is Audiobus? — Audiobus is an award-winning music app for iPhone and iPad which lets you use your other music apps together. Chain effects on your favourite synth, run the output of apps or Audio Units into an app like GarageBand or Loopy, or select a different audio interface output for each app. Route MIDI between apps — drive a synth from a MIDI sequencer, or add an arpeggiator to your MIDI keyboard — or sync with your external MIDI gear. And control your entire setup from a MIDI controller.
Download on the App Store
Audiobus is the app that makes the rest of your setup better.
New Noise Gate & Downward Expander cleans up drum reverb (video)
We released this app almost two weeks back. Today we finally made the first video demo: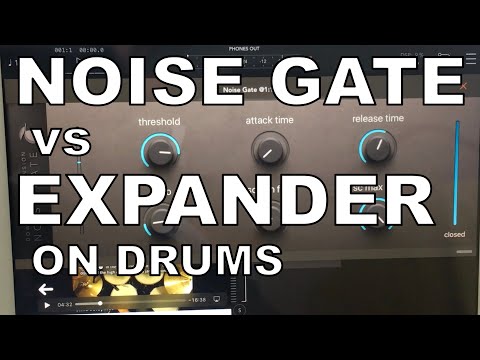 It shows how a downward expander can be used to calm down the background noise of a live drum recording without making harsh gating sounds that a typical noise gate would do. It can also be used to tame the reverb on drum samples that hang on a bit too long.