Audiobus: Use your music apps together.
What is Audiobus? — Audiobus is an award-winning music app for iPhone and iPad which lets you use your other music apps together. Chain effects on your favourite synth, run the output of apps or Audio Units into an app like GarageBand or Loopy, or select a different audio interface output for each app. Route MIDI between apps — drive a synth from a MIDI sequencer, or add an arpeggiator to your MIDI keyboard — or sync with your external MIDI gear. And control your entire setup from a MIDI controller.
Download on the App Store
Audiobus is the app that makes the rest of your setup better.
Patreon is a sinking ship. Advice: use alternatives asap
Patreon Is An Unsustainable Business
This is a warning to those who use Patreon and are totally dependent on it
In short there's over $100.000.000 by venture capital funding in Patreon
and they just make totally not enough money to return this
Watch the whole YT movie for comprehensive explanation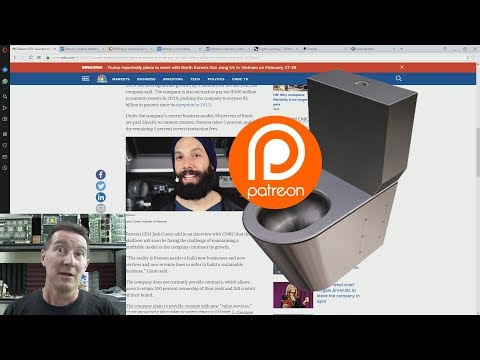 *btw I know there is also a political discussion about how Patreon operates. The story above has not really anything to do with this discussion. It's just plain simple a start-up that's going wrong because of financial decisions.