Audiobus: Use your music apps together.
What is Audiobus? — Audiobus is an award-winning music app for iPhone and iPad which lets you use your other music apps together. Chain effects on your favourite synth, run the output of apps or Audio Units into an app like GarageBand or Loopy, or select a different audio interface output for each app. Route MIDI between apps — drive a synth from a MIDI sequencer, or add an arpeggiator to your MIDI keyboard — or sync with your external MIDI gear. And control your entire setup from a MIDI controller.
Download on the App Store
Audiobus is the app that makes the rest of your setup better.
Elastic FX is now Universal (iPhone & iPad) and got lot's of new features
I am happy to announce that Elastic FX update 1.1 is finally out !!
This is the new stuff:
Now for iPhone also ... UNIVERSAL: buy once and get it for iPhone & iPad
New vintage Tremolo and Vibrato effect
New Repeater and Chunk distortion effect
Reworked all demo presets. They now all come with an audio file to get an immediate idea about the possibilities
Demo (Mode) button for presets: InputSource and a chosen Audiofile get restored by a preset now, but you can switch this behavior off
New "touchMode" function, that enables the effect on TouchDown and disables the effect on TouchUp (similar to a Kaoss Pad)
TouchMode is also recordable
Delete Automations via the Automate submenu (Longtap Automate circle)
See 2 video's that introduce the new features of Elastic Drums
Quick Introduction: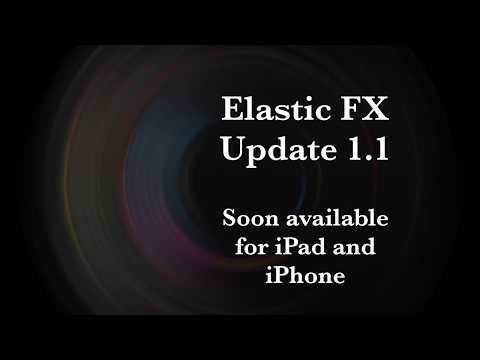 Longer video by Doug: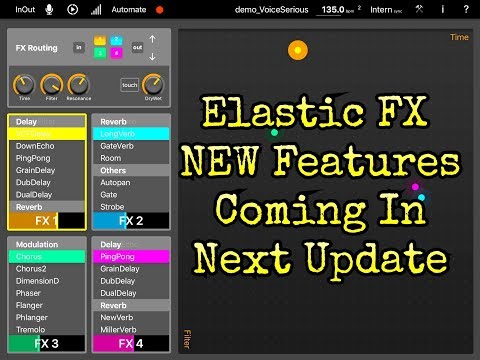 Now bomb me with asking for AUv3
Short answer is: It's not in there yet
Long answer is: I see the benefits of AUv3, but Elastic FX started as a standalone app rather, than a plugin app. I want to use it with external hardware, real instruments, hardware synths, guitars, etc. You can use it in your DAW of choice via Audiobus and InterApp-Audio, but not yet with AudioUnits. I want to offer this too, but I don't know yet, how long that will take ...