Audiobus: Use your music apps together.
What is Audiobus? — Audiobus is an award-winning music app for iPhone and iPad which lets you use your other music apps together. Chain effects on your favourite synth, run the output of apps or Audio Units into an app like GarageBand or Loopy, or select a different audio interface output for each app. Route MIDI between apps — drive a synth from a MIDI sequencer, or add an arpeggiator to your MIDI keyboard — or sync with your external MIDI gear. And control your entire setup from a MIDI controller.
Download on the App Store
Audiobus is the app that makes the rest of your setup better.
Choose Your Own Boopventure! Genre nominations now open!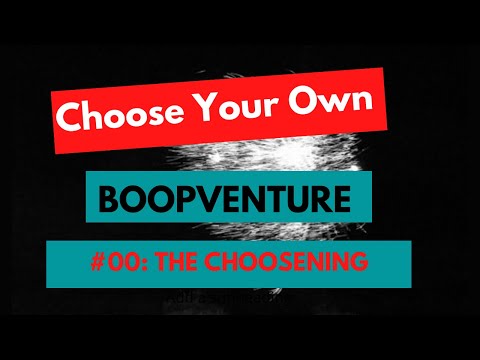 Hello all. I'm starting a new series on my fledgling YouTube channel, called 'Choose Your Own Boopventure'.
It's all about yours truly embarrassing himself by trying to create tunes in the genre of YOUR choice.
Yes, YOURS! Here's how it's going to work. Please comment below the video with your choice of genre (you can also put them in this thread to generate discussion, as long as you also comment on YouTube as that's where I'll be collating them!) - and an example of an artist who exemplifies that genre if it's an obscure one like Mumblecore Reggae Shuffle.
I will then choose one comment randomly (very legitimately, I assure you - it'll be a whole thing) and produce a track in the genre you've picked within a few days. I'll then upload it to YouTube as a Boopventure episode. The resulting song could be great or a total car crash. But it'll be fun! Be nice to me, be evil instead - it's entirely up to you...
After the first track has been uploaded to YouTube (which will be the proper episode #01 of the series), I'll throw the comments open again to choose another genre, and off we go again and again choosing a random comment each time until we all get bored or so embarrassed that we have to shuffle off wordlessly. But maybe the series will run, brilliantly successfully, until I complete all genres everywhere!
Due to the newness of the channel, you likely have a good chance of seeing YOUR comment randomly selected! I will be running the draw on Friday 27 May. So get your comments in now! And like and subscribe to make sure you see the resulting videos!
And in the forum here, I'm happy to discuss suggestions for rules. For example, should there be a time limit to produce the song? A maximum length? Stipulations about exactly 'how' I'm allowed to create it? Let's talk!