Audiobus: Use your music apps together.
What is Audiobus? — Audiobus is an award-winning music app for iPhone and iPad which lets you use your other music apps together. Chain effects on your favourite synth, run the output of apps or Audio Units into an app like GarageBand or Loopy, or select a different audio interface output for each app. Route MIDI between apps — drive a synth from a MIDI sequencer, or add an arpeggiator to your MIDI keyboard — or sync with your external MIDI gear. And control your entire setup from a MIDI controller.
Download on the App Store
Audiobus is the app that makes the rest of your setup better.
New Horizons: Journey to Pluto
I made a little musical suite (soundscapes mostly) in four parts based on the current NASA mission (Pluto flyby will be next Tuesday July 14). Tim at Discchord, was kind enough to make a post on this today but I wanted to announce it over here too:
New Horizons is the fastest spacecraft humans have in space and has traveled about 3 billion miles for 9 and 1/2 years to get to Pluto. This was an incredible undertaking and I've been fascinated by the scale and scope of this mission. So this is an homage to NASA and all of the people who built the spacecraft and operate the mission.
I have a YouTube vid for Part-1 (Launch)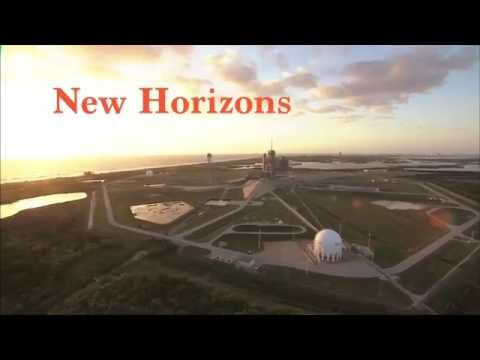 I put the 4 parts on Bandcamp for streaming or download if anyone is interested.
http://tozbourne.bandcamp.com/album/new-horizons-journey-to-pluto
NASA mission info:
http://www.nasa.gov/mission_pages/newhorizons/main/index.html
@
Created on iPad-mini 2 using apps: Synthmaster Player, Animoog, Thor, and Cubasis.
(Plus the standards: AudioBus, AudioShare, Audio Mastering)
Video apps used: Vid Pro , Game Your Video, and iMovie. Video clips from Videoblocks
Cheers,
Toz