Audiobus: Use your music apps together.
What is Audiobus? — Audiobus is an award-winning music app for iPhone and iPad which lets you use your other music apps together. Chain effects on your favourite synth, run the output of apps or Audio Units into an app like GarageBand or Loopy, or select a different audio interface output for each app. Route MIDI between apps — drive a synth from a MIDI sequencer, or add an arpeggiator to your MIDI keyboard — or sync with your external MIDI gear. And control your entire setup from a MIDI controller.
Download on the App Store
Audiobus is the app that makes the rest of your setup better.
BounceBud Walkthrough Pt 2: Using "Shoot Walls" & Integrating BrainBud
BounceBud Walkthrough Pt 2: Using "Shoot Walls" & Integrating BrainBud
This video shows you how to set up Cem Olcay's BounceBud app to make use of the "Shoot Walls" feature. It explains what "shoot walls" is and shows exactly how to set it up. The video also shows how to use the ingenuous BrainBud app - one of the Cem apps I have to admit having overlooked til now, but which is fantastic - to coordinate all your Bud apps in a session and use it to do on-the-fly changes of key and scale/mode. Very cool!
My video from yesterday, which is a detailed walkthrough of the main features of BounceBud, still has an open giveaway - go check it out if you haven't. This video also has a giveaway, and there will be a giveaway for this vid on Twitter too.
More info, links etc in the pinned YT comment.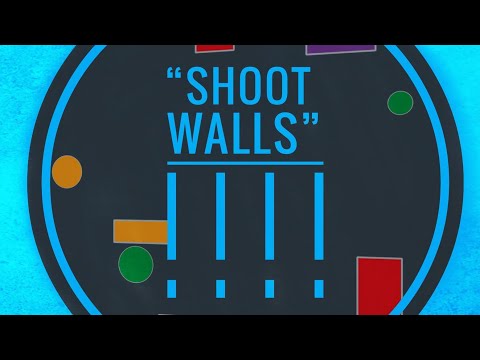 This will be a premiere so come join the live chat if you are free - the video is relatively short, about 15 minutes. Hopefully Cem, the dev, will join us if he has time.
Enjoy!
Gav