Audiobus: Use your music apps together.
What is Audiobus? — Audiobus is an award-winning music app for iPhone and iPad which lets you use your other music apps together. Chain effects on your favourite synth, run the output of apps or Audio Units into an app like GarageBand or Loopy, or select a different audio interface output for each app. Route MIDI between apps — drive a synth from a MIDI sequencer, or add an arpeggiator to your MIDI keyboard — or sync with your external MIDI gear. And control your entire setup from a MIDI controller.
Download on the App Store
Audiobus is the app that makes the rest of your setup better.
Thump One by TOYBOX Now Out! Spoken Walkthrough, Demo & Giveaway (See PInned YT Comment)
Thump One by TOYBOX About to Drop! Spoken Walkthrough, Demo & Giveaway (See PInned YT Comment)
Now out in some app stores at least, already:
AppStore link:
https://apps.apple.com/app/6449721702
Remember to leave the devs a rating and review!
Also remember this is totally free for desktop!:
https://www.toyboxaudio.com/products/thump-one
This video is a detailed spoken walkthrough tutorial, demo and review of Thump One by Toybox, an excellent and fresh new wavetable synth with added 'buzz' oscillators, FM Synthesis capabilities and a layer section based on the legendary Roland Supersaw. The wavetables are mostly derived from real analog 808 kicks, often with analog processing applied, tape saturation etc, so it's highly characterful.
It's free on desktop & cheap on iOS at a mere $3.99. I think this will be VERY popular, and am predicting an almost guaranteed number 1 or at least number 2 in the appstore paid music app charts.
Giveaway details with the chance for 5 people to win a copy of Thump One for iOS can be found in the pinned YouTube comment and winners will be announced 2 days from now: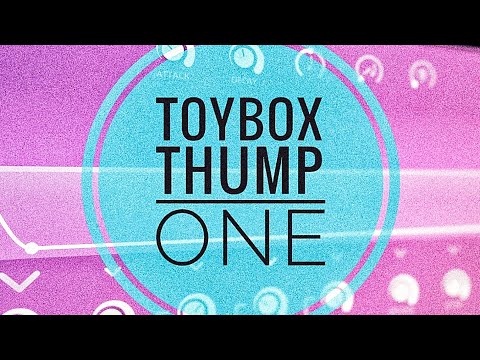 David from Toybox, and maybe some of the rest of the crew will be in the live chat at the premiere, come join us! Toybox have been making Reaktor Blocks since 2012, they know their stuff.