Audiobus: Use your music apps together.
What is Audiobus? — Audiobus is an award-winning music app for iPhone and iPad which lets you use your other music apps together. Chain effects on your favourite synth, run the output of apps or Audio Units into an app like GarageBand or Loopy, or select a different audio interface output for each app. Route MIDI between apps — drive a synth from a MIDI sequencer, or add an arpeggiator to your MIDI keyboard — or sync with your external MIDI gear. And control your entire setup from a MIDI controller.
Download on the App Store
Audiobus is the app that makes the rest of your setup better.
I Got Those Grungy Post-Industrial Celtic Down South Rockabilly Blues - (Svetlovska Collaboration)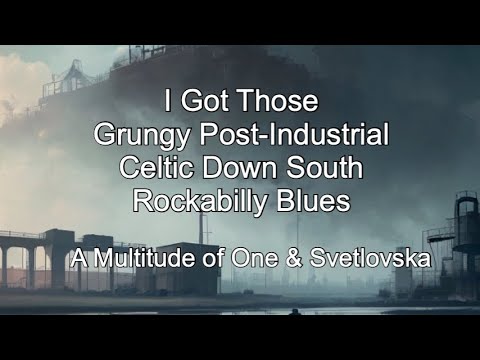 This is a collaboration with Svetlovska from the Audio's Forum, who provided a droney pulse from Igor Vasiliev's No Input Mixer and asked for people to add their parts.
Since I didn't have all the apps required to run it in AUM, I used the mixed file in Logic on my Mac.
I added a Folk Art Violin from Decent Sampler, Celtic Whistle and a Retro Rock Drummer from Logic, Thunder Drum and Yamaha Drum Kit from Kontakt, plus my Fender Strat and Bass through Neural Amp Modeller.
The result is somewhat genre-bending - hence the title!
Images generated with AI Art Generator on iPad.