Audiobus: Use your music apps together.
What is Audiobus? — Audiobus is an award-winning music app for iPhone and iPad which lets you use your other music apps together. Chain effects on your favourite synth, run the output of apps or Audio Units into an app like GarageBand or Loopy, or select a different audio interface output for each app. Route MIDI between apps — drive a synth from a MIDI sequencer, or add an arpeggiator to your MIDI keyboard — or sync with your external MIDI gear. And control your entire setup from a MIDI controller.
Download on the App Store
Audiobus is the app that makes the rest of your setup better.
Request for a collab: by popular demand, updated with links to all completed pieces
edited September 23
in Other
Update It seems my estimable collaborators on this exercise want their pieces brought together into one place, so here it is:
I believe some tracks may still be being worked on (?) so if you are not here but want to be, PM me.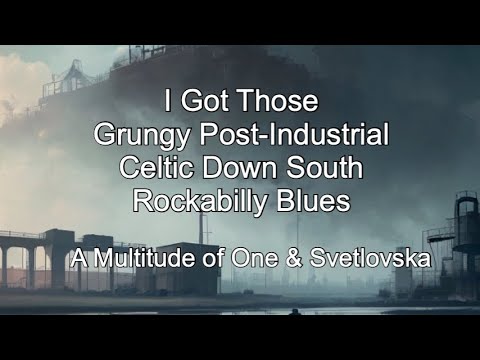 Hi all. My first go round with Igor's no-input mixer app sounds somehow came out sounding so much like a kind of post industrial George Thorogood blues that it is crying out for some proper fuzzed up psychobilly guitar licks over the top of it to make it really shine.
Trouble is: I can't play anything!
So: is there an adventurous guitarist amongst our esteemed company of sonic warriors who feels like soloing over the top of a heavy, heavy noise for a minute or two? I think it could be really good.
If you are up for it, PM me with an email address and I'll send you a link to my Wavs and the AUM project.
Update
Wow! Thanks all so far who have responded to this - @Krupa, @jtheod , @JanKun, @pbelgium, @Ailerom.
The simplest way to handle this for anyone else interested before my inbox explodes (!) is to publish my little spiel and the link to folder containing the AUM project, stems and mix file here. Anyone can use these as they see fit, and publish the result or not as you see fit. At this stage I'm slightly embarrassed as my contribution amounts to no more than a rhythm backing, but if you find it at all useful, please, fill your boots…
Here's the link to the AUM project file, stems and final mix to date. Do with it what you will, I'll be interested to see what you come up with
https://drive.google.com/drive/folders/1eymhzG9nJQ81SAzsGqSDXt12UyR78JZL
if it helps, I was trying to remember the vibe that was running in my own head to this. Some kind of swamp blues, Justin Johnson Tom Waits Nick Cave murder ballad, with extra extra distortion. If it had a vocal (which it doesn't) it'd ideally sound like someone hollering through a tin megaphone about executions and whiskey.
Kind of thing.
But if for you, you see it as a delicate Spanish guitar piece with Mantovani strings, that's cool too!
…and again, thanks all, for your interest in this. Have fun!