Audiobus: Use your music apps together.
What is Audiobus? — Audiobus is an award-winning music app for iPhone and iPad which lets you use your other music apps together. Chain effects on your favourite synth, run the output of apps or Audio Units into an app like GarageBand or Loopy, or select a different audio interface output for each app. Route MIDI between apps — drive a synth from a MIDI sequencer, or add an arpeggiator to your MIDI keyboard — or sync with your external MIDI gear. And control your entire setup from a MIDI controller.
Download on the App Store
Audiobus is the app that makes the rest of your setup better.
What I did on my holidays!
While on my holidays/vacation in Wales recently, I downloaded 2 free apps: Rainbow Delay (on offer) and and 3D Chorus. So, I decided to try them out with a couple of short live jams in AUM, along with GeoShred and some other apps: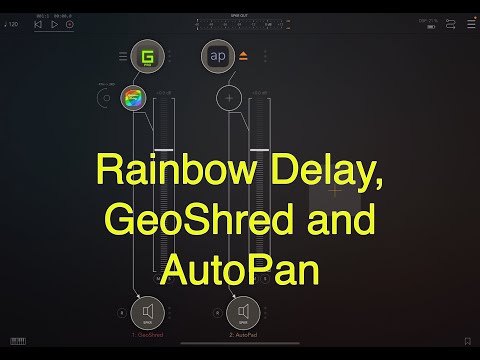 A quick jam with the rather good Rainbow Delay, GeoShred and AutoPan, while on holiday in Wales! Love the ability to make music anywhere, using iPad!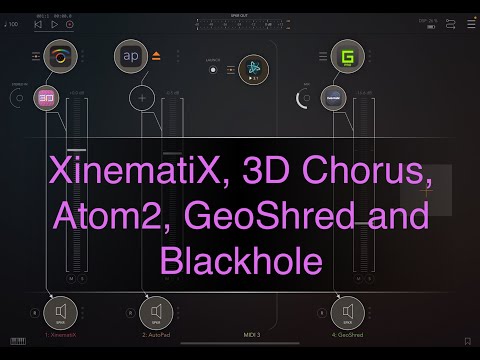 Another jam while on holiday in Wales. This time with a XinematiX patch through 3D Chorus, played by a sequence in Atom2, with the melody from GeoShred through Eventide Blackhole.