Audiobus: Use your music apps together.
What is Audiobus? — Audiobus is an award-winning music app for iPhone and iPad which lets you use your other music apps together. Chain effects on your favourite synth, run the output of apps or Audio Units into an app like GarageBand or Loopy, or select a different audio interface output for each app. Route MIDI between apps — drive a synth from a MIDI sequencer, or add an arpeggiator to your MIDI keyboard — or sync with your external MIDI gear. And control your entire setup from a MIDI controller.
Download on the App Store
Audiobus is the app that makes the rest of your setup better.
Choric by Caelum Audio - Released With Intro Discount
Hi Everyone,
We have just released Choric! Thanks to everyone that helped us test this. Really excited to get this out to the world! There is a 30% off discount on iOS for the first two weeks.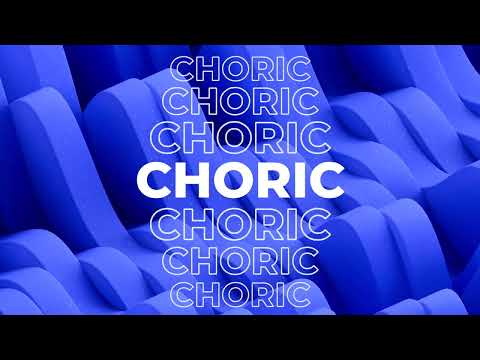 Our page: https://www.caelumaudio.com/CaelumAudio/?Page=Choric
App Store: https://apps.apple.com/us/app/choric/id6444959012
•Produce thick, rich chorus textures with up to 32 voices.
•Explore traditional chorus sounds and natural, realistic unisons.
•Add movement to your music with unique modulation shapes.
•Enjoy the straightforward, elegant design in your new, powerful chorus effect.
Control whether the whole signal or a specific frequency range is affected using a Low-Pass, Band-Pass or High-Pass filter. Refine it further with 'Cutoff' and 'Resonance' control. Add texture by pitch shifting your incoming audio from -12 to + 12 semitones, retain character with 'Preserve Formants' and balance the dry/wet signal using 'Pitch Amount'. With 2 to 32 powerful voices, use 'Rate' to set speed, 'Phase' to spread modulation phase and 'Depth' to set intensity. Spread the timing of the voices using 'Looseness'. Use 'Spread' to to pan voices over the stereo field, 'Flip CH' to invert modulation in the right channel and use 'Width' to apply mid/side widening. Add some character with 'Warm' mode; bringing 3.5dB of analogue saturation. Engage 'Dark' mode to roll off the high frequencies of the audio. Choric works fantastically in a variety of uses and comes jam-packed with 50 presets in Classic, Guitar, Keys, Synth, Vocal and Misc Folders.
Cheers,
David and Gabriel