Audiobus: Use your music apps together.
What is Audiobus? — Audiobus is an award-winning music app for iPhone and iPad which lets you use your other music apps together. Chain effects on your favourite synth, run the output of apps or Audio Units into an app like GarageBand or Loopy, or select a different audio interface output for each app. Route MIDI between apps — drive a synth from a MIDI sequencer, or add an arpeggiator to your MIDI keyboard — or sync with your external MIDI gear. And control your entire setup from a MIDI controller.
Download on the App Store
Audiobus is the app that makes the rest of your setup better.
Timorous Pulse
I hope you won't mind another Buchaudulus demo -- very different from the others. I was really psyched about this setup which started out as a test of a new module I'm putting together.
This time, it is being played by MIDI and not sequenced. Maybe a little bit of an unintentional Blade Runner-ish vibe here.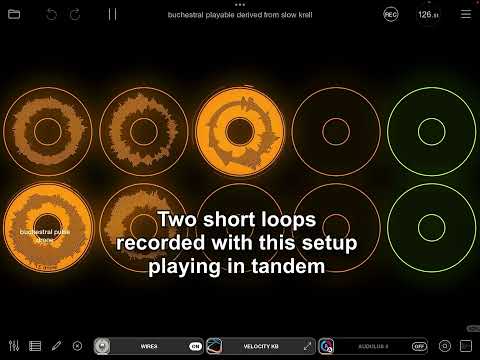 This patch is modulating two Blackhole reverbs acting as hard-panned mono reverbs for spatial fun. Best listened to on headphones or through speakers with a good stereo field.
Once I've refined some of these, I'll post the projects if people are interested.