Audiobus: Use your music apps together.
What is Audiobus? — Audiobus is an award-winning music app for iPhone and iPad which lets you use your other music apps together. Chain effects on your favourite synth, run the output of apps or Audio Units into an app like GarageBand or Loopy, or select a different audio interface output for each app. Route MIDI between apps — drive a synth from a MIDI sequencer, or add an arpeggiator to your MIDI keyboard — or sync with your external MIDI gear. And control your entire setup from a MIDI controller.
Download on the App Store
Audiobus is the app that makes the rest of your setup better.
Strokes (Sequencer, Sampler, Synthesizer & Groovebox) news
Strokes sequencer has just been updated to v3.9 and it's a biggie:
What was once just a sequencer is now a fully fledged instrument/groovebox featuring 8 samplers, a reverb, and delay.
The sequencer is deeply integrated with the samplers - meaning you can modulate the sampler params from Matrix/Weights.
Video overview: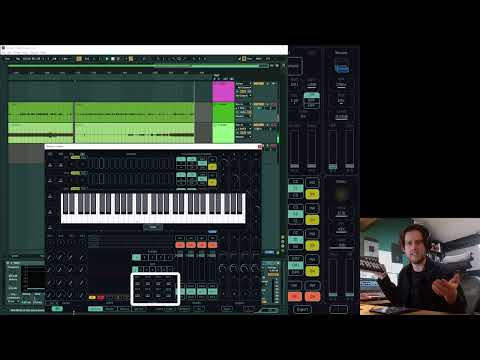 Manual - https://drive.google.com/file/d/1Xpx549qB2_bJrxgcPPQX9sMm-qTgC_bK/view
Each sampler has
amp attack/decay
adjustable start/end & loop (drag top/bottom half of waveform)
root note (for tuning the sample)
multi mode filter lp/bp/hp
delay & reverb sends
4 modulation lanes hooked up to the sequencer
The reverb and delay can be modulated from the sequencer too !
https://apps.apple.com/gb/app/strokes-sampler-sequencer/id6443816236