Audiobus: Use your music apps together.
What is Audiobus? — Audiobus is an award-winning music app for iPhone and iPad which lets you use your other music apps together. Chain effects on your favourite synth, run the output of apps or Audio Units into an app like GarageBand or Loopy, or select a different audio interface output for each app. Route MIDI between apps — drive a synth from a MIDI sequencer, or add an arpeggiator to your MIDI keyboard — or sync with your external MIDI gear. And control your entire setup from a MIDI controller.
Download on the App Store
Audiobus is the app that makes the rest of your setup better.
The end of Times: 10, The End.
All the drafts are done, here is the final part of The End of Times series.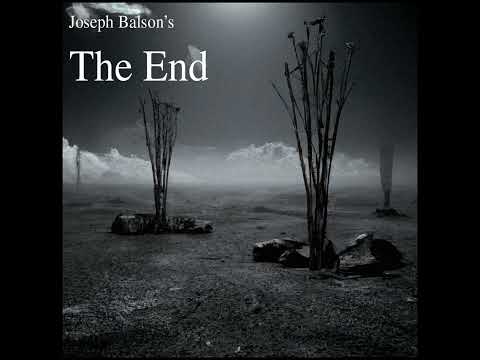 Now that the rough writing and recording is done, I can start the real work: writing what needs to be rewritten, adjusting the sounds, polishing, mixing, mastering etc...
That is how I (usually) work: When the music is in my head, I have to put it on paper as fast as possible before either it gets forgotten or I go crazy. I also do the basic recording as fast as possible.
When that hard part is then done. All the modifications, rewriting, adjustments are easy but time consuming.
EDIT:
The final version of the End of Time series is now on most platforms in 48-24:
Bandcamp: https://josephbalson.bandcamp.com/album/the-end-of-time-2
Spotify: https://open.spotify.com/album/3clCaG4MPZjDlCZMsOsfjs?si=impp1u-_T9C9zHWD6TUeyw
Apple Music: https://music.apple.com/us/album/the-end-of-time/1657831619
Amazon Music: https://music.apple.com/fr/album/the-end-of-time/1657831619?l=en
Deezer: https://deezer.page.link/ixwJRa9c39W1UgKZA
Google Music: https://music.youtube.com/playlist?list=OLAK5uy_lj8V_61CmVtI_cKgF-17dqY4THGeErTWs&feature=share