Audiobus: Use your music apps together.
What is Audiobus? — Audiobus is an award-winning music app for iPhone and iPad which lets you use your other music apps together. Chain effects on your favourite synth, run the output of apps or Audio Units into an app like GarageBand or Loopy, or select a different audio interface output for each app. Route MIDI between apps — drive a synth from a MIDI sequencer, or add an arpeggiator to your MIDI keyboard — or sync with your external MIDI gear. And control your entire setup from a MIDI controller.
Download on the App Store
Audiobus is the app that makes the rest of your setup better.
Drambo: alone along a time-worn stream

image created with crAIyon ( formerly dall-e mini )
a generative ambient thing made while trying to learn to speak Drambo.
this time I used the random and cv quantizer modules as seen in this video: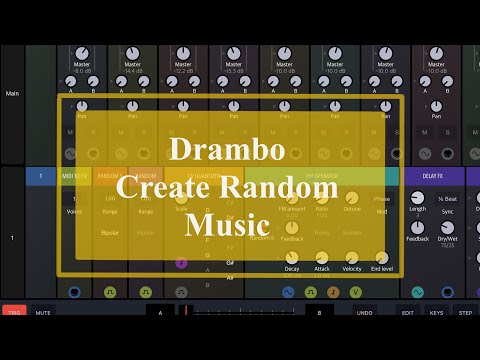 and multiple wave table oscillator modules along with auv3 effect apps. also mixed and mastered (🫣) in Drambo.
a little on the long side maybe, but it felt about right for me. best listened to with earbuds or headphones.
thanks for listening, peaceful dreams to all.