Audiobus: Use your music apps together.
What is Audiobus? — Audiobus is an award-winning music app for iPhone and iPad which lets you use your other music apps together. Chain effects on your favourite synth, run the output of apps or Audio Units into an app like GarageBand or Loopy, or select a different audio interface output for each app. Route MIDI between apps — drive a synth from a MIDI sequencer, or add an arpeggiator to your MIDI keyboard — or sync with your external MIDI gear. And control your entire setup from a MIDI controller.
Download on the App Store
Audiobus is the app that makes the rest of your setup better.
Just feel the need to put this classic out here: The Days Of Pearly Spencer, David McWilliams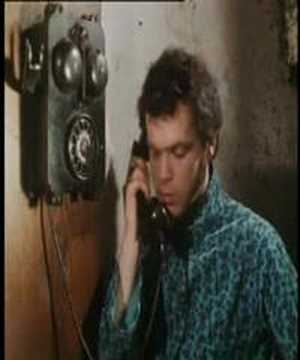 Marc Almond did a pretty fair job with his cover, achieving UK chart success, which the Irish McWilliams never did due to it being banned on regular radio here (though played to death on pirate station Radio Caroline.) Yet nothing tops the strangeness and beauty of the original. Well, not so far, anyway... (Yes, this is part of my not-so covert campaign to get @ReneAsologuitar to cover it!
)
Fun trivia fact: according to Wikipedia it seems the footage showing Mr McWilliams on the phone is a sly reference to how the distinctive telephone voice passages were recorded. In the days before sophisticated effects, he… er… apparently literally phoned his performance of those passages in, from a nearby telephone box, recording the audio direct from the receiving handset. (Although a competing theory has him singing through a megaphone to achieve the same effect, in the style of another track popular around then, Winchester Cathedral by the New Vaudeville Band.)
I was five, and the weirdness of the vocal and producer Mike Leander's crazed orchestral string arrangement imprinted themselves on my mind even then. This, along with Eleanor Rigby, is one of the standout musical memories from my earliest childhood.
"Buried in the rot gut gin
You played and lost not won
You played a house that can't be beat
Now look your head's bowed in defeat
You walked too far along the street
Where only rats can run."
Don't imagine I understood any of that at five, but something about it hooked me. I guess I was always a cheery child..