Audiobus: Use your music apps together.
What is Audiobus? — Audiobus is an award-winning music app for iPhone and iPad which lets you use your other music apps together. Chain effects on your favourite synth, run the output of apps or Audio Units into an app like GarageBand or Loopy, or select a different audio interface output for each app. Route MIDI between apps — drive a synth from a MIDI sequencer, or add an arpeggiator to your MIDI keyboard — or sync with your external MIDI gear. And control your entire setup from a MIDI controller.
Download on the App Store
Audiobus is the app that makes the rest of your setup better.
New Cherry Audio Software Synth "Elka-X", Based On The Synthex From The Early 80s
If you love the sound of classic synths, this one might be right up your alley even though it is a relatively rare synth and not as well known as the bigger names of that era.
Video: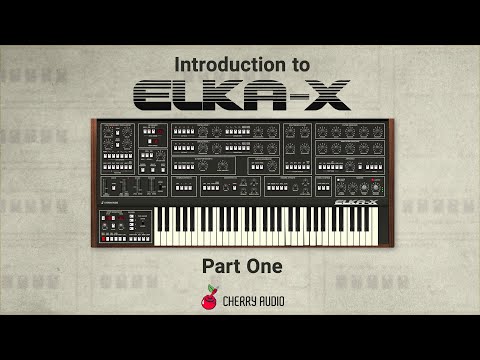 Cherry Audio site: https://cherryaudio.com/products/elka-x
If nothing else, might be worth a trial run on your desktop. I'll be doing that shortly myself.
(EDIT: Corrected the headline to Early 80s, from Late 70s)