Audiobus: Use your music apps together.
What is Audiobus? — Audiobus is an award-winning music app for iPhone and iPad which lets you use your other music apps together. Chain effects on your favourite synth, run the output of apps or Audio Units into an app like GarageBand or Loopy, or select a different audio interface output for each app. Route MIDI between apps — drive a synth from a MIDI sequencer, or add an arpeggiator to your MIDI keyboard — or sync with your external MIDI gear. And control your entire setup from a MIDI controller.
Download on the App Store
Audiobus is the app that makes the rest of your setup better.
Drill Music in Zion: 100% Garageband Album by Lupe Fiasco
Sources: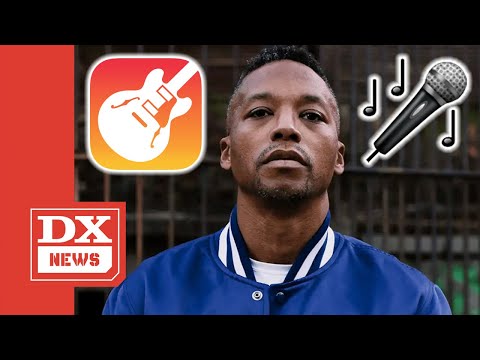 Full article:
https://hiphopdx.com/news/id.71387/title.lupe-fiasco-says-his-drill-music-in-zion-album-was-recorded-on-garageband-using-100-usb-mic
Album:
https://music.youtube.com/playlist?list=OLAK5uy_kJm5n6vuHyiHfHq9bz88sTjNce5bCwn1I
I haven't heard the entire album but the fact that another award winning recording artist created and recorded a whole album in just Garageband with a $100 usb mic in his living room is inspiring.
It also thumbs a nose at critics, naysayers and whiners who complain about Garageband, iPad, other "limited" methods of production and recording.
At any rate, what a time to be alive. So many great tools to create with. Be inspired. If you have something to share with the world, just use what you have.
There are so many people with all the latest gear, expensive mics and interfaces but couldn't create a compelling song with any of it if you locked them in their studios for 3 lifetimes.
It's less about the tools, more about what's inside and the commitment to expressing it that makes an Artist.