Audiobus: Use your music apps together.
What is Audiobus? — Audiobus is an award-winning music app for iPhone and iPad which lets you use your other music apps together. Chain effects on your favourite synth, run the output of apps or Audio Units into an app like GarageBand or Loopy, or select a different audio interface output for each app. Route MIDI between apps — drive a synth from a MIDI sequencer, or add an arpeggiator to your MIDI keyboard — or sync with your external MIDI gear. And control your entire setup from a MIDI controller.
Download on the App Store
Audiobus is the app that makes the rest of your setup better.
15-min drone demo with Thermo / PaulXStretch - perfect for experimental drones and soundscapes
Thermo Synth is a self regulating tone generator inspired by thermodynamic systems designed and programmed by Sinan Bokesoy, available on desktop and iOS (iPad only). It excels at raw-sounding evolving drones and experimental sound design. Here I am using the same 2 instances I used in a recent short video, but doing some tweaking of controls and simultaneously processing through Sonoraurus's version of PaulXstretch - a fantastic free app/plugin for radical timestretching and experimental sound design.
GIVEAWAY:
For today's video I have a SonicPlanet giveaway (this is the name for SonicLAB on the App Store). 3 winners can win ANY SonicPlanet app. 1 Winner for Youtube, 1 for Twitter, 1 for Insta. All details of the giveaway, my workflow, and other useful links and info are in the pinned YouTube comment.
Ps: my huge YT giveaway for AudioKit and Cem Olcay apps from yesterday is currrently also still open!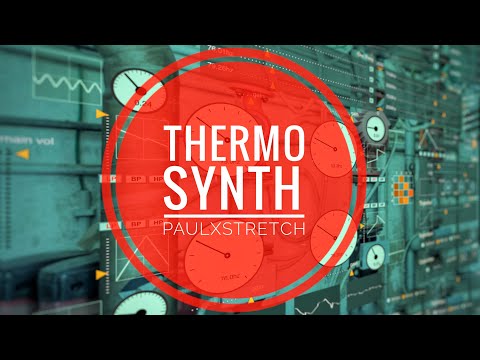 This video will be a premiere,starting shortly - come join the live chat!