Audiobus: Use your music apps together.
What is Audiobus? — Audiobus is an award-winning music app for iPhone and iPad which lets you use your other music apps together. Chain effects on your favourite synth, run the output of apps or Audio Units into an app like GarageBand or Loopy, or select a different audio interface output for each app. Route MIDI between apps — drive a synth from a MIDI sequencer, or add an arpeggiator to your MIDI keyboard — or sync with your external MIDI gear. And control your entire setup from a MIDI controller.
Download on the App Store
Audiobus is the app that makes the rest of your setup better.
First spin with KQ Sampei: To Cemetery Station
Also a first(ish - well, third, actually) spin with accompanying visuals. I do need help. (Oh, in so many ways!) - but see below…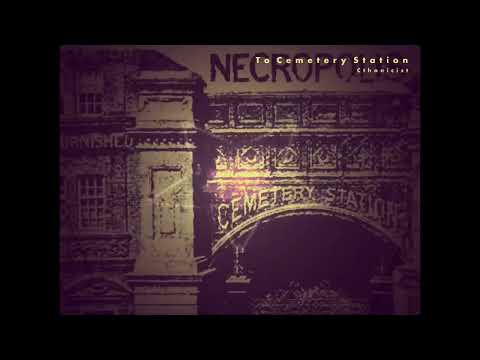 True story: The London Necropolis Railway was a railway line opened in November 1854 by the London Necropolis Company (LNC), to carry corpses and mourners between London and the LNC's newly opened Brookwood Cemetery 23 miles (37 km) southwest of London in Brookwood, Surrey, at the time the largest cemetery in the world. Cemetery Station, featured in the video, was literally the end of the line. Corpses needed their own ticket, and could travel First, Second, or Third Class…
I made this using only SoundFonts inside several instances of KQ Sampei, mostly pitched way out of their 'normal' ranges. Even the train noise was a SoundFont. Great things…
… the help is that I am still seeking quick and dirty ways to create visuals so I can legitimately put my stuff on YouTube rather than SoundCloud. I need a minimal effort/semi automated way to overlay some kind of reactive motion on a single static image. To be frank, the laser light show/kaleidoscope thing as seen here is not ideal… what works best, I think, are 'environmental' effects such as 'rain', 'snow', etc, changes in lighting, and 'video glitch' type stuff. What would be even better would be an automatic 'rostrum camera' effect that could pan automatically over a large image, in the way those Ken Burns Civil War docs made old photos interesting…
I have glitch studio, Staella (used here) Lumavision, Luma FX and a few others, but what would be really cool would be a way of queuing up a sequence of effects and fades and whatnot which could be collectively applied as a template over a static or moving image, without much more in input from me. Can VS (which I have) do this ? Or anything else available on IOS. Basically, I want to slap a series of filters on visuals as easily as I can slap fx on noises in AUM. A forlorn hope?
UPDATE: this software for Windows, no longer available, apparently, is exactly what I had in mind for the rostrum camera idea:
"Rostrum Camera is a unique tool for making video sequences from still images (.bmp, .gif, .jpeg). You can use a single, large image and select a start and finish point. The program will then create series of Windows bitmap files (one for each video frame), that can then be converted into a movie file (.avi) using the included BMP to AVI utility. The result is a video file that pans across the image, creating a panoramic effect."
I'd add to that the ability to define paths, to fade, and to zoom in and out. This is probably not too difficult for a programmer (says the non programmer) and it would be fantastically useful, as indeed Ken Burns has proved, "…embedding still photographs in motion pictures, displayed with slow zooming and panning effects, and fading transitions between frames."
https://en.wikipedia.org/wiki/Ken_Burns_effect
I wonder if @sinosoidal might be interested in developing something along these lines?