Audiobus: Use your music apps together.
What is Audiobus? — Audiobus is an award-winning music app for iPhone and iPad which lets you use your other music apps together. Chain effects on your favourite synth, run the output of apps or Audio Units into an app like GarageBand or Loopy, or select a different audio interface output for each app. Route MIDI between apps — drive a synth from a MIDI sequencer, or add an arpeggiator to your MIDI keyboard — or sync with your external MIDI gear. And control your entire setup from a MIDI controller.
Download on the App Store
Audiobus is the app that makes the rest of your setup better.
Koala in AUM MIDI questions.
I searched the forum and Youtube and really couldn't find answers to most of my questions. I plan to host Koala in AUM and use Atom Piano Roll 2 (once I purchase it) to trigger MIDI events. My first question is "How do you trigger pads in Koala via MIDI", and this video succinctly explained it.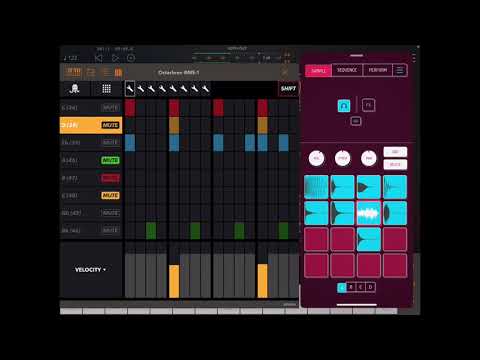 But I still have questions.
Can you trigger the sequences in Koala AUv3 via Atom 2, and if so, what notes on Atom trigger the sequences?

Can you automate various parameters in Koala AUv3 via Atom 2, and if so, how do I go about it?

Is there a way to use Atom 2 to trigger one pad melodically, or do I need to put each melodic note on its own pad?
Any answers you can give me to help me will be greatly appreciated! (Koala Sampler is definitely my favourite sampler app on the appstore!)