Audiobus: Use your music apps together.
What is Audiobus? — Audiobus is an award-winning music app for iPhone and iPad which lets you use your other music apps together. Chain effects on your favourite synth, run the output of apps or Audio Units into an app like GarageBand or Loopy, or select a different audio interface output for each app. Route MIDI between apps — drive a synth from a MIDI sequencer, or add an arpeggiator to your MIDI keyboard — or sync with your external MIDI gear. And control your entire setup from a MIDI controller.
Download on the App Store
Audiobus is the app that makes the rest of your setup better.
Getting the drum sounds and patterns out of Zenbeats - workflow using Koala and Atom Piano Roll
Shout out to Khordmaster's tutorial on creating drum racks in Koala which has inspired this post.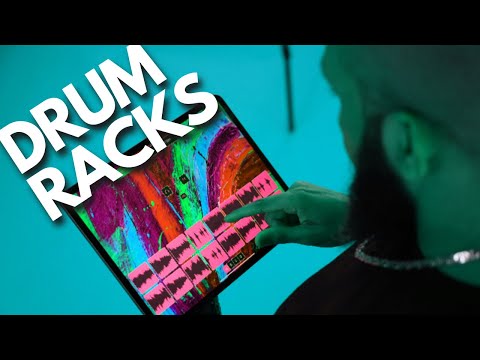 Zenbeats is one of those apps I could never get into however it does have a phenomenal selection of Roland drum kits and patterns. If you sign up for the core membership ($2.99 per month) you get a 1 month free trial which will give you access to approximately 600 drum kits and 1500 patterns.
So yeah a lot of great sounds. Here is my workflow for making use of them.
Firstly you will want to open AUM and then open a midi channel with Atom piano roll 2 as well as an audio unit extension of Koala sampler.
Connect Atom piano roll as midi source to koala
In Koala go to bank D. Open koala settings and select midi. Select use midi mapping and then toggle map midi.
You can now map atom piano roll C2-D#3 to bank D on koala starting top left pad C2) (and ending on the bottom right pad ( D#)
Once you have completed this. Save as "Atom Midi Drum Map" in Koala
Now that you have set this up you can open Zenbeats and create a new song.
Select a drum kit and pattern
At the bottom of the page just below where it says drum sounds there is an arrow pointing to the right - toggle the button to reveal more options.
Select the plug icon which will allow you to add an audio effect.
Choose koala as your audio effect. When koala opens remember to turn on the monitor button.
You now should have an instance of Koala open in Zenbeats.
In koala load "Atom midi drum map" that you created earlier.
Go to bank D. You can now tap record on Koala pads and sample the drum sounds from Zen to each pad. Remember to start at the top moving from left to right.
Once you have created your rack remember to hit save as and name your drum rack.
To save a pattern simply hold down on the block containing the drum pattern in Zen. Choose export midi file from the pop up. Rename the file something relevant. Then save the item directly into Atom piano roll.
Now you should be able to open atom piano roll in AUM and then select import midi and find the midi files you saved within Atom. You can select the midi pattern and then load up koala and connect any of the drum racks you created