Audiobus: Use your music apps together.
What is Audiobus? — Audiobus is an award-winning music app for iPhone and iPad which lets you use your other music apps together. Chain effects on your favourite synth, run the output of apps or Audio Units into an app like GarageBand or Loopy, or select a different audio interface output for each app. Route MIDI between apps — drive a synth from a MIDI sequencer, or add an arpeggiator to your MIDI keyboard — or sync with your external MIDI gear. And control your entire setup from a MIDI controller.
Download on the App Store
Audiobus is the app that makes the rest of your setup better.
Zvon Winter Sale - 50% off most sample sets! (2 days left)
All the Memory Collection packs are 50% off. They are collection of sounds from Public Domain movies, documentaries, TV shows and TV ads. Most other sets are on sale too, like the Julie Vocal Bundle (80% off), the electronic percussions kits, the Reed Organs, the Baby Piano and more.
Sale ends Jan 11th (included)!
Visit the Products Page for more details, free demos and audio examples:
http://lesproductionszvon.com/products.htm
Sale is also available from Loot Audio.
The Sonic Vignettes are short, simple and fun clips featuring a single synth preset and only a few, often even only one, samples from the Memory Collection. They are a good example of how these sounds can greatly and dramatically enhance a piece of music. Here's the second compilation I published last week: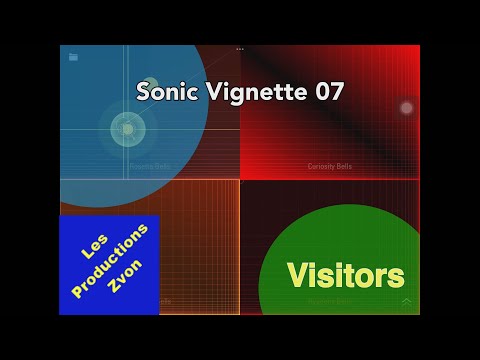 Julie Resynth - Female Cyborg Vocals: 86% off, $1.00 instead of $7.50. All the following formats are included: wav, sfz, soundfont, Native Instruments Kontakt 3 (or better) and ThumbJam (iOS).
Visualization for Julie Resynth mp3s above with STAELLA - Music Visualizer (iOS). One program arpeggiated real time, it sounds like a cross between a synth and a voice