Audiobus: Use your music apps together.
What is Audiobus? — Audiobus is an award-winning music app for iPhone and iPad which lets you use your other music apps together. Chain effects on your favourite synth, run the output of apps or Audio Units into an app like GarageBand or Loopy, or select a different audio interface output for each app. Route MIDI between apps — drive a synth from a MIDI sequencer, or add an arpeggiator to your MIDI keyboard — or sync with your external MIDI gear. And control your entire setup from a MIDI controller.
Download on the App Store
Audiobus is the app that makes the rest of your setup better.
ORCA on iPad!
I learned about the ORCA sequencing language just recently and thought it would be just perfect on iPad. Sadly there's no dedicated iPad app (yet?) but I found a workaround: there's a webMIDI version of it and a (slightly fidgety) app that renders WebMIDI on iOS
I managed to get the two talking to each other, although the connection breaks down if one switches apps, as shown in the video. Nothing fancy going on here, just set-up and play a couple of sequences (I don't know how to do anything else yet. A new app to learn—yay!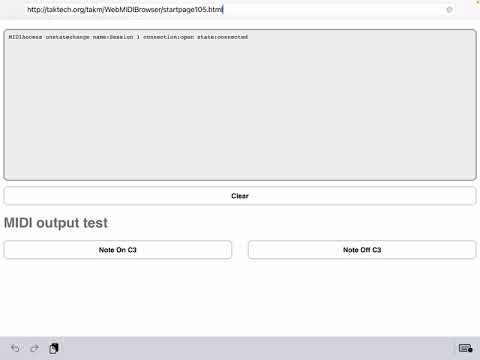 A temporary solution might be to run the browser in a second iPad or iPhone; after all, Orca is one of the most common used scripts in Norns, so any iPhone's screen is big enough!
Is anyone on the forum using Orca, on the iPad or perhaps a different platform?