Audiobus: Use your music apps together.
What is Audiobus? — Audiobus is an award-winning music app for iPhone and iPad which lets you use your other music apps together. Chain effects on your favourite synth, run the output of apps or Audio Units into an app like GarageBand or Loopy, or select a different audio interface output for each app. Route MIDI between apps — drive a synth from a MIDI sequencer, or add an arpeggiator to your MIDI keyboard — or sync with your external MIDI gear. And control your entire setup from a MIDI controller.
Download on the App Store
Audiobus is the app that makes the rest of your setup better.
This is all Gavinskis fault - Beatcutter experiment gone wrong! 🤬😡😩
J/K @Gavinski ❤️
So I get home tonight and fire up the old iPad and see the thread about SoundSAW and was reminded of Beatcutter and ended up watching the 30 min long video Gav posted.
I decided that I wanted to try Beatcutter by sticking it in the end of one of my current Drambo projects. I actually got it to light up which surprised me. But that was about it…
Anyway, I put a lot of thought into this piece beforehand, I hope toying around with Beatcutter doesn't take away from it.
See video description for more info!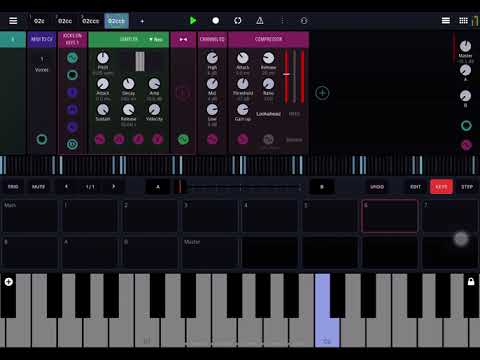 And with the obligatory follow up GeoSWAM tenor sax track