Audiobus: Use your music apps together.
What is Audiobus? — Audiobus is an award-winning music app for iPhone and iPad which lets you use your other music apps together. Chain effects on your favourite synth, run the output of apps or Audio Units into an app like GarageBand or Loopy, or select a different audio interface output for each app. Route MIDI between apps — drive a synth from a MIDI sequencer, or add an arpeggiator to your MIDI keyboard — or sync with your external MIDI gear. And control your entire setup from a MIDI controller.
Download on the App Store
Audiobus is the app that makes the rest of your setup better.
VS - Visual Synthesizer by Imaginando Lda
https://apps.apple.com/app/id1560330289
Description:
VS provides a creative way to generate beautiful graphical representations of your music projects. Driven by both audio and MIDI data, VS is the visual equivalent of a traditional synthesizer.
VS takes the concept of music visualisation to a whole new level of customisation and expression, putting you in control and giving you the power to perform however you want.
VS is powered by graphical materials that you can interact with and layer on top of each other to create complex evolving visuals.
As well as a standalone app, VS includes an AUv3 plugin version, so you can run it directly inside your favourite iOS DAW programs like AUM and Audiobus etc.
As the name suggests, VS Visual Synthesizer can be played live like an audio synthesizer; use your MIDI keyboard to make each layer come alive with the concept of 'polyphonic visual voices'.
We partnered with new media artist 'Perplex On' to bring you a factory preset bank full of amazing interactive visuals, you can start using right away, to create dazzling animations and make your music move in a whole new medium.
For detailed operation information and requirements please visit www.imaginando.pt/products/vs-visual-synthesizer
Features
8 Polyphonic visual layers
4 voices per layer
32 built-in material effects
Exclusive factory presents by Perplex On
1 background layer with solid color/image/video (no modulations)
4 LFO's
2 EG's
4 Dual-mode Audio Modulators (peak and band)
Trailer: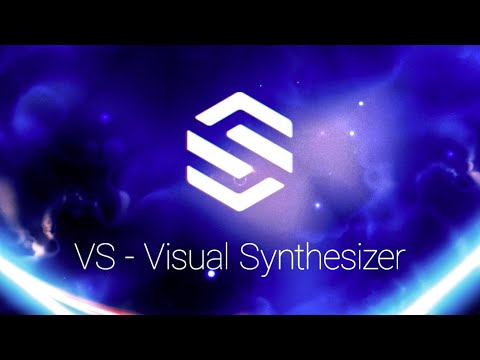 ---
Details:
Universal: No
Minimum OS version: 12.1
Rated: 0 based on 0 votes