Audiobus: Use your music apps together.
What is Audiobus? — Audiobus is an award-winning music app for iPhone and iPad which lets you use your other music apps together. Chain effects on your favourite synth, run the output of apps or Audio Units into an app like GarageBand or Loopy, or select a different audio interface output for each app. Route MIDI between apps — drive a synth from a MIDI sequencer, or add an arpeggiator to your MIDI keyboard — or sync with your external MIDI gear. And control your entire setup from a MIDI controller.
Download on the App Store
Audiobus is the app that makes the rest of your setup better.
Sofaistic Spatial Exploration (look ma' no reverb) 🧘🏻‍♂️
The sofa is my center of operations and the main reason why I use an iPad for music. I'm an appaholic couch potato. @ervin finds it amusing so it's all good 👍
So I thought I'd explore the sofa as a recording environment. Why not?.
Most of us have grown used to panning, reverb, delay as ways to create a sense of space. To mimic sound that comes from the left, right, front and back. You place the mic close to the source to get the best sound and then you place it in "space" while mixing, needed to create separation and depth.
Can I can achieve sense of space without panning, reverb or any effects from my sofa?. I don't know if I've done it but it was fun.
Best listen with headphones…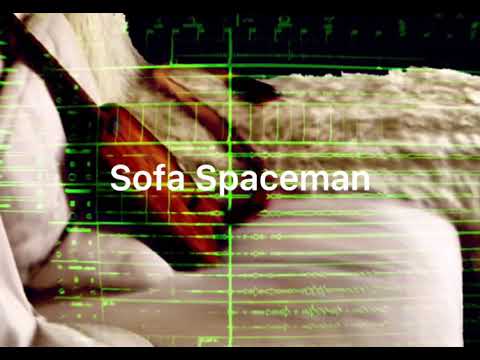 I used a Zoom H4 placed in front of the sofa. It's stereo (I believe that's a must if you're not allowed to use panning).
Then I played my 3 string cgb in 5 takes. 1) center sofa seat, 2) left, 3) right, 4) edge right, 5) edge left
Then sang from center, left and right.
Then banged things from random places on the sofa, hit a glass with a pen, and a floor lamp that sounded quite good.
I added compression and eq, specially to try to tame the rumble and noise. The only "effects" are on a fake bass track that's a dup of the center guitar, that uses an octaver, chorus… the guitar, perc and vocals have nothing but eq and compression.
It's noisy as hell!. The beginning is quite soft and the noise floor hits the ceiling. The H4 wouldn't record in stereo so I had to use the line out… that's another story.
The metronome bleed is all over the place, bla, bla. Who cares, it's science!.
This was fun!. Any other experiments like this?