Audiobus: Use your music apps together.
What is Audiobus? — Audiobus is an award-winning music app for iPhone and iPad which lets you use your other music apps together. Chain effects on your favourite synth, run the output of apps or Audio Units into an app like GarageBand or Loopy, or select a different audio interface output for each app. Route MIDI between apps — drive a synth from a MIDI sequencer, or add an arpeggiator to your MIDI keyboard — or sync with your external MIDI gear. And control your entire setup from a MIDI controller.
Download on the App Store
Audiobus is the app that makes the rest of your setup better.
The big KORG Gadget fun/freak/experiment thread
This thread is meant for all interesting, funny, crazy, experimental things done with Gadget. Maybe preset sharing is a nice idea too?
Kind request to keep the AUv3 demands, sequencer complaints, etc to the other threads👮🏻‍♂️
---
Idea of this started after a post in another thread about using Zurich/Rosario/Durban to achieve interesting fx.
Rosario and Durban aren't only usable for guitar, their more adventurous fx are a spicy addition to Gadget's fx collection. Plus all the knobs are recordable.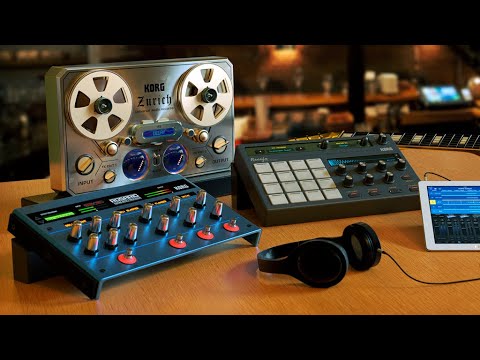 Did some more experiments with a kalimba sound from Darwin/iM1. Not recorded directly from the speaker back into the mic, which is a great way to add character to the sound (more on that later). This time I exported from Gadget to Files and opened in Durban (track 2 & 3). Durban has some other fx than Rosario, for instance the "Feedback Delay" (oscillating BBD) in the demo below.
It's fun playing with the different fx combinations and their order, phaser before/after distortion, etc. Twice the same fx can be interesting too, as done with ringmod in this example: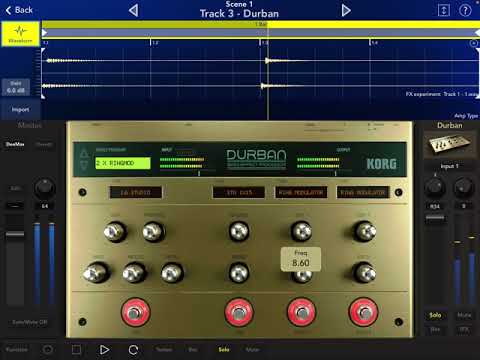 I'm planning to do more with this technique to see how it sounds with different gadgets, etc.