Audiobus: Use your music apps together.
What is Audiobus? — Audiobus is an award-winning music app for iPhone and iPad which lets you use your other music apps together. Chain effects on your favourite synth, run the output of apps or Audio Units into an app like GarageBand or Loopy, or select a different audio interface output for each app. Route MIDI between apps — drive a synth from a MIDI sequencer, or add an arpeggiator to your MIDI keyboard — or sync with your external MIDI gear. And control your entire setup from a MIDI controller.
Download on the App Store
Audiobus is the app that makes the rest of your setup better.
E-Instruments Pure Piano Walkthrough and Comparison with Ravenscroft & American D (3 FREE Copies!)
E-Instruments Pure Piano Walkthrough and Comparison with Ravenscroft & American D (3 FREE Copies!)
I finally got round to doing my Pure Piano vid, and really enjoyed the process. Pure Piano is an excellent grand piano with a unique morph pad allowing experimental sounds such as pad sounds, reverse, percussive styles and intimate sounds somewhat similar to a Felt Piano. In this video I walk you through all the features, and give you a detailed comparison of how this sounds with some of the other best iOS Pianos: Ravenscroft 275 and the Korg Module Ivory American D. This video will be very helpful in letting you decide whether if you still have one or both of those, Pure Piano is still worth buying or not.
**I want to give my huge thanks to our very own Michael Levy for providing the beautiful jazzy improv midi I use for this comparison, Some of you may know him as LinearLineman. Michael is not only very talented but also extremely prolific. You can check out hundreds of his improvisations at https://soundcloud.com/michael-levy-387395070
I have 3 copies of Pure Piano to give away to subscribers to the channel. Details of how to win are in the pinned comment at the top of the Youtube comments section. Winners will be announced 2-3 days after release of the video. Good luck!
As always folks, if you find this useful, consider taking a second to grace it with your thumbs-up.
Please remember to support the channel by not watching behind an adblocker, by donating by PayPal if it is within your means, and maybe by watching the odd ad or two. Channels like this are very useful but very niche, and so depend massively on viewer support. Huge thanks to all the channel regulars for your great support and appreciation of my work 🙏 - more people have been watching ads and I can actually see that the YouTube ad revenue is increasing. Big thanks folks!
My instagram
https://instagram.com/gavinskistutorials
My twitter
https://twitter.com/gavinski_s?s=09
If you enjoy the channel and would like to show your appreciation, my PalPal is
https://paypal.me/GavinskisTutorials
PayPal donations make a huge difference to how sustainable my continuing to do this channel is, as ad revenue is so tiny in our small iOS niche, so I am very happy when people support me in this way, and will certainly take the time to email you to thank you personally if you do 🙏.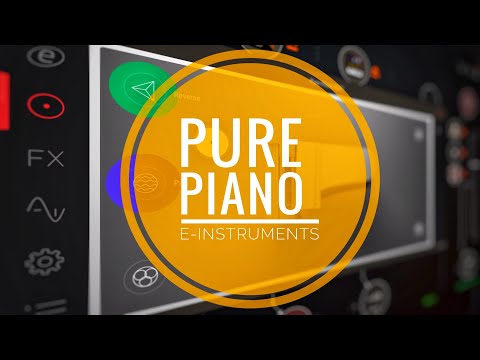 This video has timestamps when viewed in Youtube