Audiobus: Use your music apps together.
What is Audiobus? — Audiobus is an award-winning music app for iPhone and iPad which lets you use your other music apps together. Chain effects on your favourite synth, run the output of apps or Audio Units into an app like GarageBand or Loopy, or select a different audio interface output for each app. Route MIDI between apps — drive a synth from a MIDI sequencer, or add an arpeggiator to your MIDI keyboard — or sync with your external MIDI gear. And control your entire setup from a MIDI controller.
Download on the App Store
Audiobus is the app that makes the rest of your setup better.
Beatcutter Released! Detailed walkthrough vid (Winners announced)
Beatcutter Released! Walkthrough vid premiere (Win 5 Copies of ANY Igor Vasiliev app!
App Store Link:
https://apps.apple.com/app/beatcutter/id1536114453
May take a few mins or hours to come to your store
This iOS (iPad) app has been described by Igor Vasiliev, its Russian developer, as the weirdest app ever. As someone who has made quite a few apps that could compete for that claim to fame - yes Fieldscaper, here's looking at you - that is really quite a statement! In this very detailed tutorial walkthrough i demonstrate the main features of the app, let you hear some audio examples so you can decide for yourself how whacky it is, and give my frank review of the things I like and don't, as well as some suggestions for improvements. After all is said and done, I am a fan of Igor's spirit of exploration and way of thinking outside the box, but I do wish his interfaces and manuals were a bit more user-friendly! This is definitely the kind of app that would appeal to Hainbach fans and lovers of experimental music in general.
(Please note that Igor goes by the dev name 'iMusicAlbum' on the App Store.)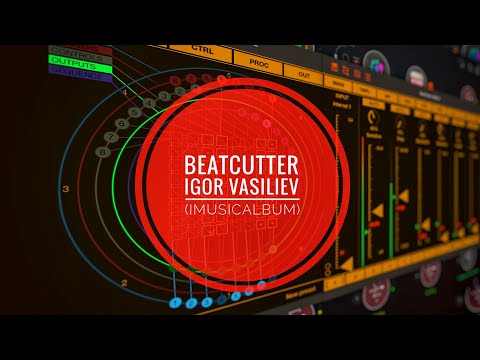 View in youtube itself to get timestamps.
I have 5 copies of ANY Igor Vasiliev app to give away to subscribers to my Youtube channel - details are in the pinned Youtube Comment)
Please note also that Igor may pop into the premiere live chat if he has time 👍