Audiobus: Use your music apps together.
What is Audiobus? — Audiobus is an award-winning music app for iPhone and iPad which lets you use your other music apps together. Chain effects on your favourite synth, run the output of apps or Audio Units into an app like GarageBand or Loopy, or select a different audio interface output for each app. Route MIDI between apps — drive a synth from a MIDI sequencer, or add an arpeggiator to your MIDI keyboard — or sync with your external MIDI gear. And control your entire setup from a MIDI controller.
Download on the App Store
Audiobus is the app that makes the rest of your setup better.
Time Stretching Examples
There has been a lot of discussion about the various apps and plug-ins that do time-stretching. This thread is for posting comparisons of various apps so that people can make informed decisions about what apps/plug-ins will work for them.
Here is a video demonstrating 3 apps/plugins stretching 3 sources to 45 bpm. The originals were 63.5 BPM, 66.7 BPM and 143.6 BPM. I originally planned to post examples with stretched both more and less than this but with the apps/plugins in this set, the comparative results were the same.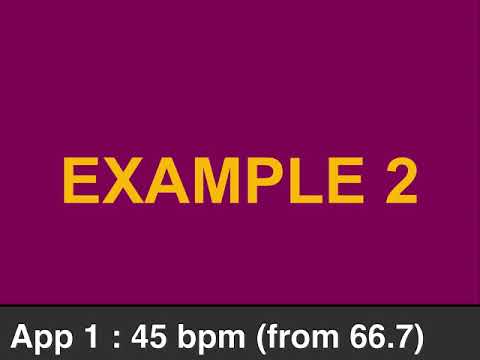 I'll wait to identify which app is which till after some people have had a chance to post their observations. Two of the apps performed pretty similarly. One: not so much.