Audiobus: Use your music apps together.
What is Audiobus? — Audiobus is an award-winning music app for iPhone and iPad which lets you use your other music apps together. Chain effects on your favourite synth, run the output of apps or Audio Units into an app like GarageBand or Loopy, or select a different audio interface output for each app. Route MIDI between apps — drive a synth from a MIDI sequencer, or add an arpeggiator to your MIDI keyboard — or sync with your external MIDI gear. And control your entire setup from a MIDI controller.
Download on the App Store
Audiobus is the app that makes the rest of your setup better.
Moises AI music platform app
I just stumbled across this, tried it out, and it's pretty amazing.
https://apps.apple.com/us/app/moises-ai-music-platform/id1515796612
It uses AI for high quality track separation of vocals, drums, bass, keys, and other, allowing you to download individual stems as WAV or MP3, and it can generate a downloadable metronome track. It also does chord detection that's displayed in real-time along with BPM display, lets you pitch-shift into different keys, change tempo to specific BPMs, add a count-in, pan stems, and more. The free version gives you 5 songs per month at 5 minutes each. Unlimited is $3.99/mo or $39.99/year. I've only tried the free version and found that quite sufficient for my needs.
I discovered it via this demo video.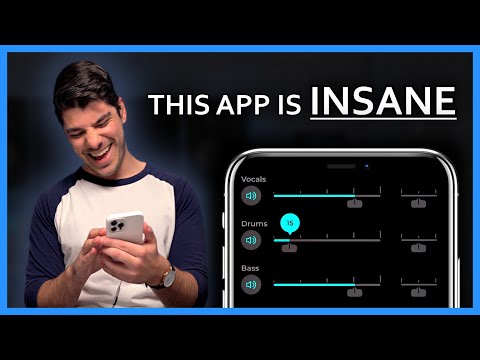 Are there similar apps or services that others would recommend?