Audiobus: Use your music apps together.
What is Audiobus? — Audiobus is an award-winning music app for iPhone and iPad which lets you use your other music apps together. Chain effects on your favourite synth, run the output of apps or Audio Units into an app like GarageBand or Loopy, or select a different audio interface output for each app. Route MIDI between apps — drive a synth from a MIDI sequencer, or add an arpeggiator to your MIDI keyboard — or sync with your external MIDI gear. And control your entire setup from a MIDI controller.
Download on the App Store
Audiobus is the app that makes the rest of your setup better.
Beatmaker 3 Tutorials - Trap/Drill/Hiphop and all things urban
Hi guys,
Should've done this a while ago now. I'm a UK based producer making drill and trap beats on Beatmaker 3.
I've got a YouTube channel where I do tutorials on how to make these type of beats on Beatmaker 3, along with useful BM3 tips and tricks.
Weekly as best as possible.
Check out my tutorial just uploaded today - walking you through my process for mixing and arranging beats.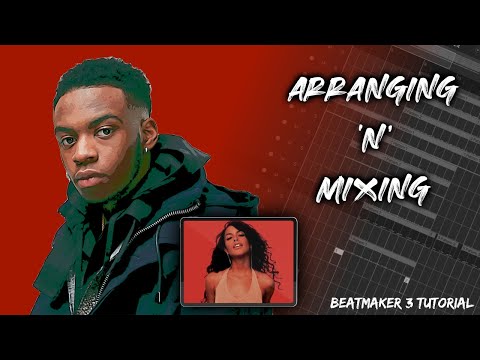 Show your support. LIKE, COMMENT, SHARE AND SUBSCRIBE!!!
I'll continue to post links to future videos on this thread. But also feel free to share links to other producers who produce these genre of music (on Beatmaker 3 of course!)
Keep cooking!!