Audiobus: Use your music apps together.
What is Audiobus? — Audiobus is an award-winning music app for iPhone and iPad which lets you use your other music apps together. Chain effects on your favourite synth, run the output of apps or Audio Units into an app like GarageBand or Loopy, or select a different audio interface output for each app. Route MIDI between apps — drive a synth from a MIDI sequencer, or add an arpeggiator to your MIDI keyboard — or sync with your external MIDI gear. And control your entire setup from a MIDI controller.
Download on the App Store
Audiobus is the app that makes the rest of your setup better.
Group The Loop / AUM: Unpredictable behaviour when CUE recording with Ableton Link enabled
I'm still puzzled about the whole Ableton Link thing. So I created a video demo of what I feel is strange and confusing.
I often want to start a performance with a very short (1 bar) drum loop in main group's slot 1. Then I want it to play once, and then immediately I want to record a longer (usually 8 bar) loop in group 1's slot 1 (while the drum keeps playing).
The following video demonstrates that the recording of the 2nd loop (8 bar) always starts at a seemingly unpredictable point in time. So sometimes the record kicks right in (first attempt in the video), while other times it takes "ages", and during that time only my drum is playing, which is very boring to the audience.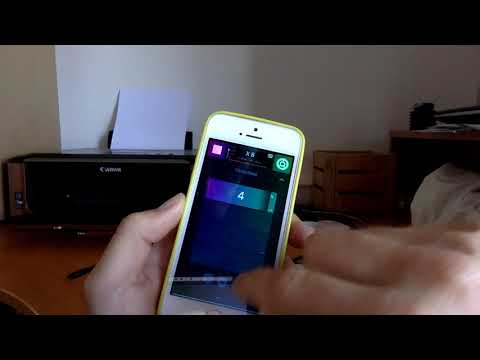 I need to understand what's going on here. I guess it has to do something with Ableton Link "setting the tone" somewhere in the background, but I have no idea 1) how to control this or even 2) how to see Ableton Link's current state so I could adapt to it (if I can't control it myself).
I'm running GTL from AUM. I have enabled the CUE option and Ableton Link with the following options:
And here's how I load GTL through AUM:
By the way: I need GTL's CUE option active, and also I need GTL to sync to AUM, because in AUM I'm running a Mozaic MIDI script that relies on events like @OnNewBar and @OnNewBeat. And while we're on the subject: where does the @OnNewBar info come from? From GTL? From Ableton Link? From AUM itself? Is a bar always 4 beats? Or does it rely on the clock setting in GTL?
Thanks a lot. If I can figure this out I'll be ready to go performing.