Audiobus: Use your music apps together.
What is Audiobus? — Audiobus is an award-winning music app for iPhone and iPad which lets you use your other music apps together. Chain effects on your favourite synth, run the output of apps or Audio Units into an app like GarageBand or Loopy, or select a different audio interface output for each app. Route MIDI between apps — drive a synth from a MIDI sequencer, or add an arpeggiator to your MIDI keyboard — or sync with your external MIDI gear. And control your entire setup from a MIDI controller.
Download on the App Store
Audiobus is the app that makes the rest of your setup better.
visualizer driven by MIDI ?
Hi there,
something that makes it possible to create slowly moving & evolving visuals, as this will be for chillout and ambient kind of music … that creates something like this (could be way slower though) :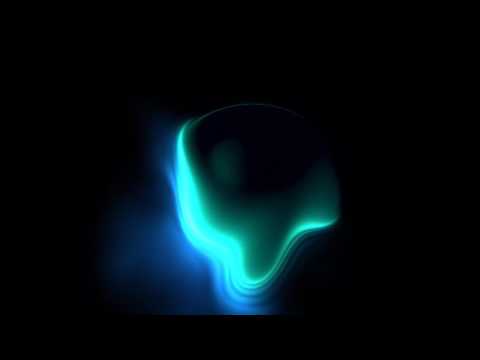 I guess this is based on shaders (hence heavily working on the GPU and done + rendered on the PC/mac), because it's so fluid, even when the shape transmutes and moves fast … but that's not need – just to give a rough idea for what I am looking for (NOT that psychedelic, kaleidoscope kind of thing).
Why MIDI and not Audio? … I want to decouple the sounds from the visuals, still reflecting the tonality & rhythm with the visuals though.
I will pipe the MIDI information (the basic tonality & rhythm) of the "main instrument" that should stand-out in the video, onto a separate MIDI lane on which end the visualizer will receive its input – in between I could place MIDI effects (most probably create Mozaic scripts & UI panels for that) with which I could control parts of the visuals … let a LFO or envelope curve operate a MIDI CC, which is then mapped to the brightness or a blur effect of the visuals e.g.
This is just about playing with some visuals in between the composing process … when the musical flow (the auditive capacity of the creative centrum 😉) needs a rest and let the visual creativity take over for a while ... just for a few moment focus on a musical segment in a visual manner.
It's not about creating a master piece of music video – for that I use Magic Music Visuals (https://magicmusicvisuals.com/) on the PC, which operates on audio … this software is awesome, but you are forced to work quite logically, which also makes fun, but for myself it gets me out of my musical flow.
Just for the sake of completion – going the MMV way, I would render out a stem of the "main instrument" in AUM and work on that, to create a pleasing visualization.
I looked around the web and this forum and found some apps, but none did what I am looking for. My favorites, which still do not fit my needs:
Wizibel: https://apps.apple.com/us/app/wizibel-audio-visualizer/id1169944763, easy to use, but has very limit set of templates.
K-Machine: https://apps.apple.com/us/app/k-machine-audio-visual-engine/id1095617380, which I think will burn out the CPU & GPU 😉 – but you can import shaders that are accessible on a community website, to give another example for what kind of visuals I am going for, I like this one : https://www.vertexshaderart.com/art/Sx3Sk35wbBx2sGAxM