Audiobus: Use your music apps together.
What is Audiobus? — Audiobus is an award-winning music app for iPhone and iPad which lets you use your other music apps together. Chain effects on your favourite synth, run the output of apps or Audio Units into an app like GarageBand or Loopy, or select a different audio interface output for each app. Route MIDI between apps — drive a synth from a MIDI sequencer, or add an arpeggiator to your MIDI keyboard — or sync with your external MIDI gear. And control your entire setup from a MIDI controller.
Download on the App Store
Audiobus is the app that makes the rest of your setup better.
"Touch me not!" Three iPads musical dystopia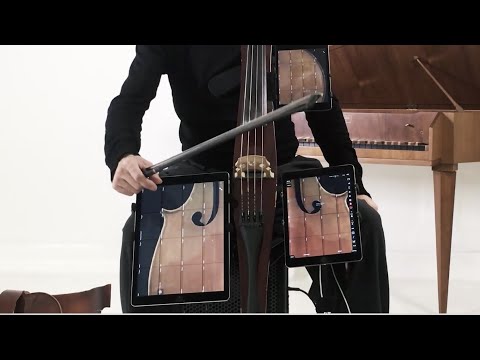 Once more, thanks to all the developers who create and improve amazing tools for music making. Specially Michael Tyson (Loopy! …this is how it all started), the absent team of VIDIBOX, Jonatan Lijedahl (AUM), Nic Grant (Midifire) and Sonosaurus (Thumbjam). You guys changed my way of making music!!
Really looking forward to be surprised by new challenging and beautifully designed apps.
Gesundheit to everyone from Berlin, let's not let this crisis to make us forget what's important.