Audiobus: Use your music apps together.
What is Audiobus? — Audiobus is an award-winning music app for iPhone and iPad which lets you use your other music apps together. Chain effects on your favourite synth, run the output of apps or Audio Units into an app like GarageBand or Loopy, or select a different audio interface output for each app. Route MIDI between apps — drive a synth from a MIDI sequencer, or add an arpeggiator to your MIDI keyboard — or sync with your external MIDI gear. And control your entire setup from a MIDI controller.
Download on the App Store
Audiobus is the app that makes the rest of your setup better.
Drambo pre-release videos: Wiki page is up!
For your convenience, here's a list of embedded Drambo demo videos up to February 29, 2020.
These are made using a beta version of Drambo, so most likely not everything shown here will look the same (or even exist) in the Drambo release version.
Development is very active and sometimes, even fundamental features can change.
Update 3: Added yet another 7 videos as of Feb 29. You'll find them on the Wiki page too.
This is the last update on this page (forum limitation).
For a more current version, please check the Wiki page linked to below.
Update 2: Added 5 more videos found in the Drambonian caves.
Update: The Wiki page is up!
Please contribute if you have more videos to share. Log in on wiki.audiob.us with the same credentials you're using here.
https://wiki.audiob.us/beepstreet_drambo
Archive content:
Here's a little index of the Drambo-related videos I've found in the monster thread.
This one is purely meant for sharing information related to the beta version of the app so beta testers are invited to contribute whatever is likely to be part of the final product.
I hope it helps to get a better impression of what Drambo will be like and maybe even learn a few things in advance.
Resampling any track in realtime: In this case, the master track.

Indian chief/heavy breather and a super saw at the end, all drambo modules.

Left overs from testing, all drambo modules.

Step 'jump' component, should be used subtlety not like here. All Drambo.

Using Drambo standalone and simultaneously use other unrelated ios apps at the same time. Meaning I can make music and watch youtube! Game over!

Flexi sampler is feeling great now, quick lofi sample automation.

Export audio files as perfect loops.

Drambo beta: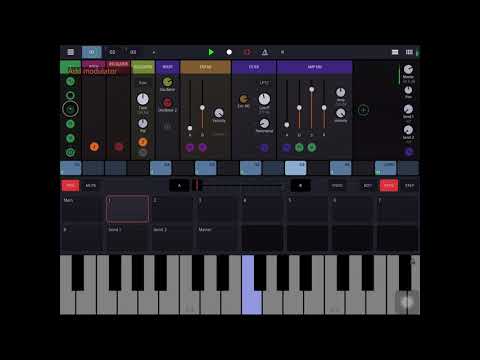 Drambo beta 2:

BeepStreet Drambo Chinese Circus (prerelease demo):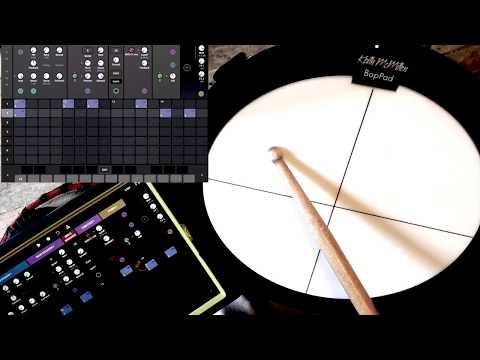 Drambo App test 1 - live - modulated event generators:

Drambo App test 2 (low quality):

Drambo Filter modulations: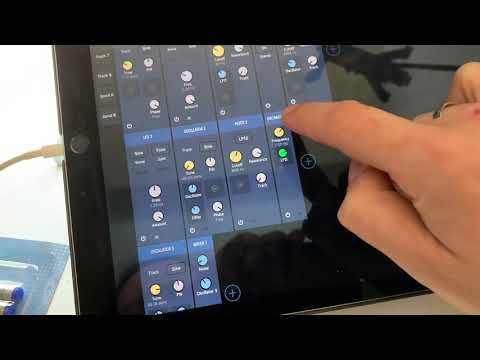 Drambo First impressions: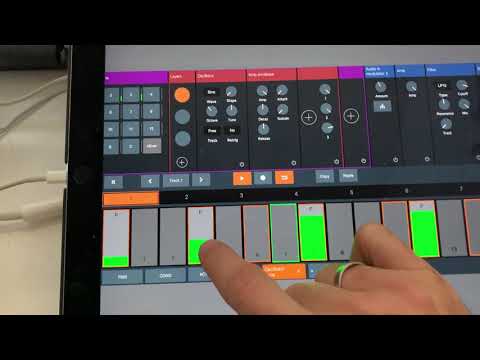 Drambo Scratch patterns: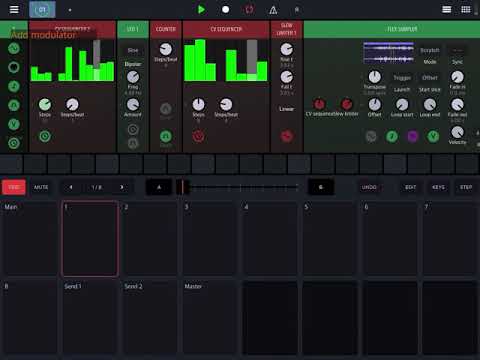 BeepStreet Drambo Alpha Testing:

BopPad+Drambo: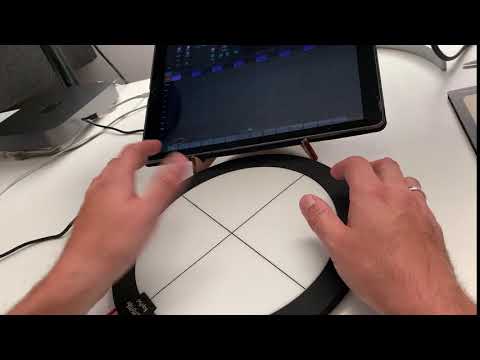 Drambo AUV3: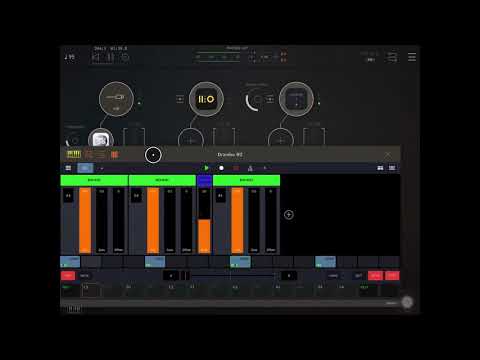 Drambo Cello: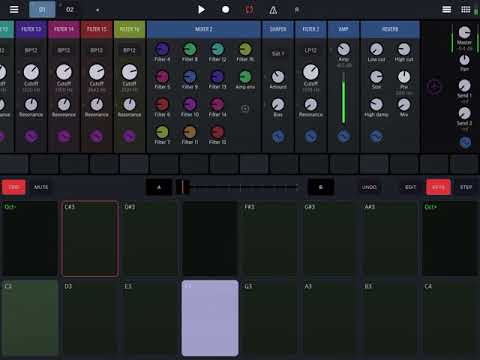 Drambo Clocks and Scenes: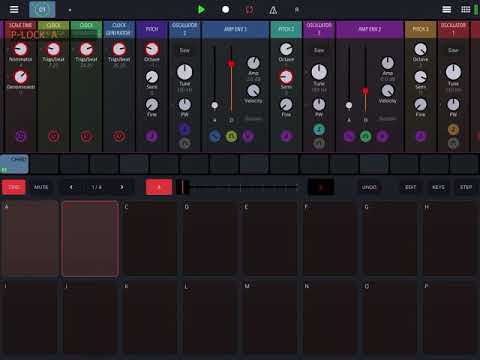 Drambo Generator Modules: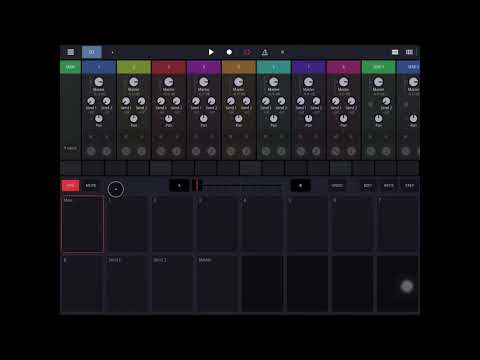 Drambo Processor Modules: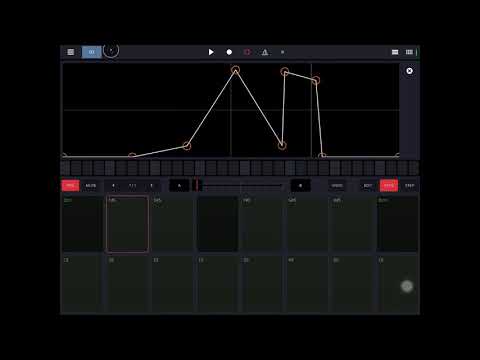 Drambo Sample mangling: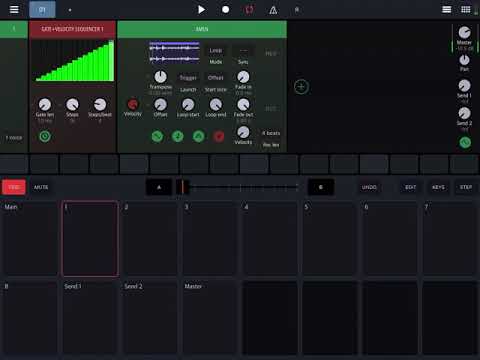 Drambo Sample slicing: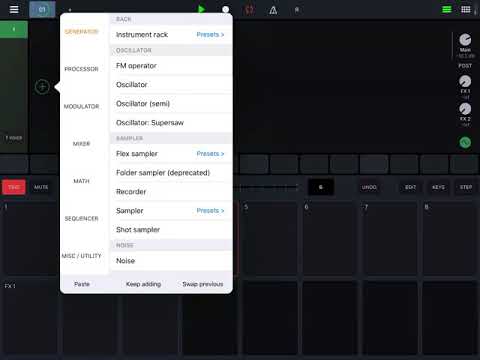 Drambo Sampler and Flex Sampler: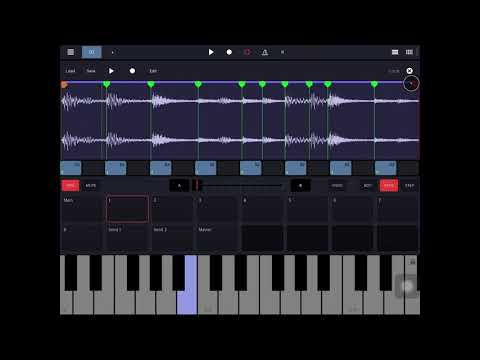 Drambo Start_stop effects on sampler: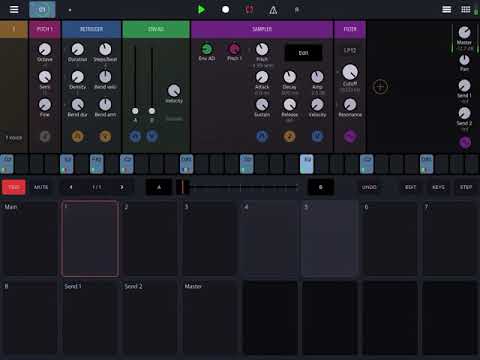 Drambo Switchers and trigger button: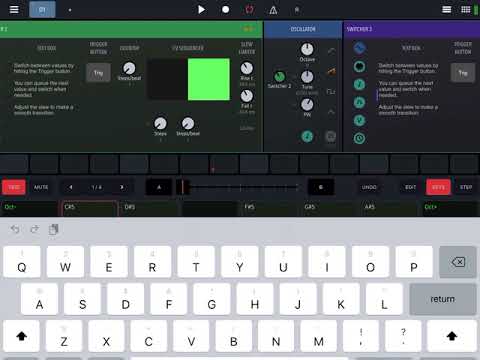 Drambo Tracks: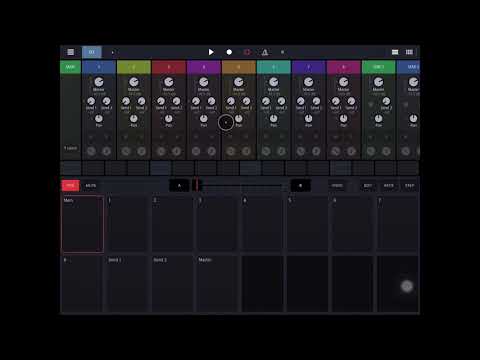 Drambo a quick Impaktor like patch: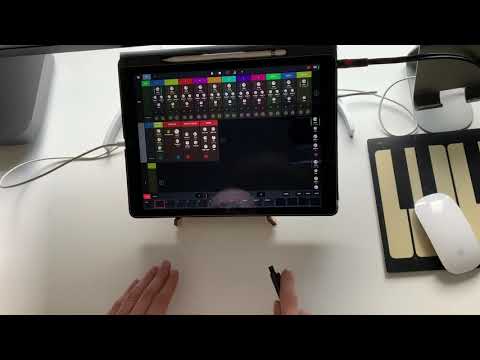 Drambo creating a basic subtractive synth: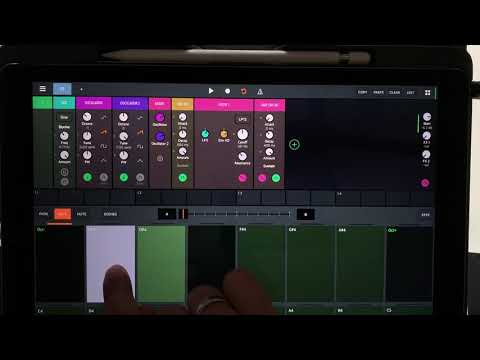 Drambo fun with sampler in scratch mode #2: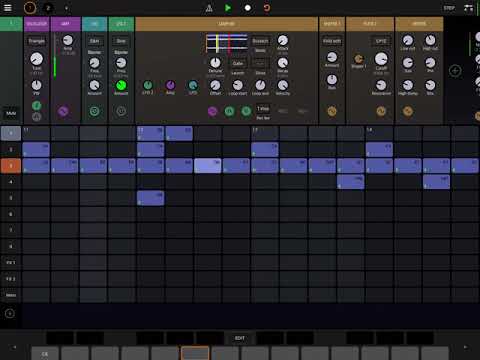 Drambo resonant ants: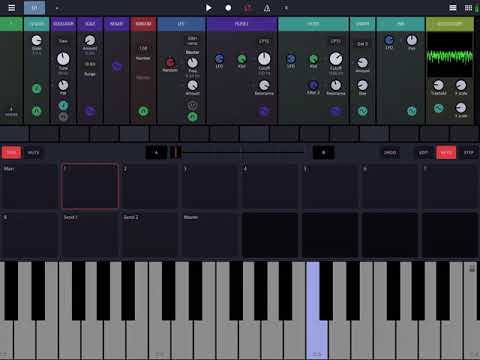 Drambo (modular groovebox) acid rack: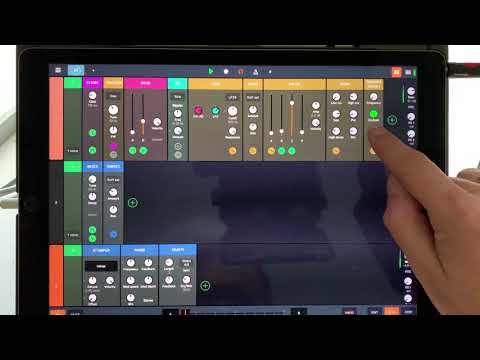 Drambo (untitled):

One sound in Drambo: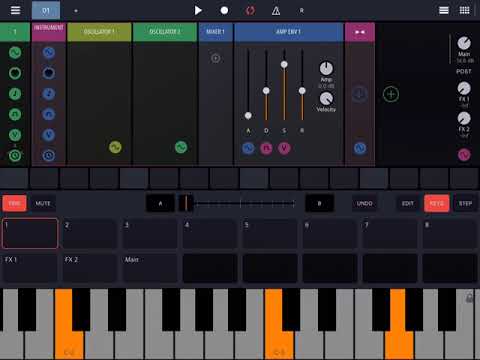 Playing with Drambo on iPhone XS: