Audiobus: Use your music apps together.
What is Audiobus? — Audiobus is an award-winning music app for iPhone and iPad which lets you use your other music apps together. Chain effects on your favourite synth, run the output of apps or Audio Units into an app like GarageBand or Loopy, or select a different audio interface output for each app. Route MIDI between apps — drive a synth from a MIDI sequencer, or add an arpeggiator to your MIDI keyboard — or sync with your external MIDI gear. And control your entire setup from a MIDI controller.
Download on the App Store
Audiobus is the app that makes the rest of your setup better.
new Samplr jam video - w/ Spacecraft, Tardigrain, Factory
new Samplr jam - along with some granular from Spacecraft & Tardigrain synths, SugarBytes Factory, with some Audio Damage Dubstation & Blamsoft ZeroReverb added on top. This one's kinda dark, almost industrial - reminds me a little of something Trent Reznor would make.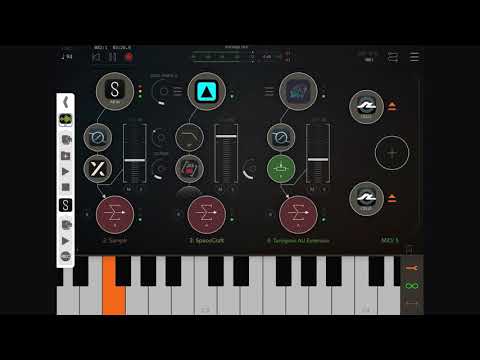 at a couple of points in the video, the ipad screen recording zoomed in on the Samplr interface... anybody ever experience that? seems strange.