Audiobus: Use your music apps together.
What is Audiobus? — Audiobus is an award-winning music app for iPhone and iPad which lets you use your other music apps together. Chain effects on your favourite synth, run the output of apps or Audio Units into an app like GarageBand or Loopy, or select a different audio interface output for each app. Route MIDI between apps — drive a synth from a MIDI sequencer, or add an arpeggiator to your MIDI keyboard — or sync with your external MIDI gear. And control your entire setup from a MIDI controller.
Download on the App Store
Audiobus is the app that makes the rest of your setup better.
New Bedhead Productions Tutorial "Sound Design in Mitosynth"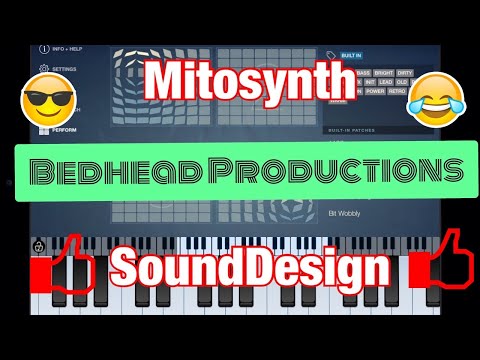 there are an additional 4 new presets that i made in the tutorial, which we are going to do from now on, give away some example files, presets, samples with each tutorial. Once a week Adrian and I will put out a show together that we cohost and both of us will be doing some short videos during the week of little discoveries we've made that will be helpful . In this tutorial I mention a couple of the video apps I've used to make videos with, mostly for entertainment/comedic purposes, but I'm also going to start putting out tutorials on how to make music videos and the software I use, so lots more to come in 2020, ramping it up and adding more value if you are a subscriber.