Audiobus: Use your music apps together.
What is Audiobus? — Audiobus is an award-winning music app for iPhone and iPad which lets you use your other music apps together. Chain effects on your favourite synth, run the output of apps or Audio Units into an app like GarageBand or Loopy, or select a different audio interface output for each app. Route MIDI between apps — drive a synth from a MIDI sequencer, or add an arpeggiator to your MIDI keyboard — or sync with your external MIDI gear. And control your entire setup from a MIDI controller.
Download on the App Store
Audiobus is the app that makes the rest of your setup better.
iOS / iPadOS 13 help
Hello. I've signed up here because you lot seem like the best people to ask about issues I'm having with audio apps on iPadOS 13 (9.7" iPad Pro). Ever since I upgraded, Cubasis 2 has been pretty terrible, I bought Cubasis 3 to see if that fixed anything but that's essentially unusable. Out of frustration I bought BeatMaker 3, AUM, NanoStudio 2 and Auria Pro and I'm getting similar issues across all of them to one degree or another.
NanoStudio 2 is mostly OK, but if I open an AUv3 instrument inside NanoStudio everything slows down, crackles and pops. BeatMaker 3 I've found I can push pretty hard before I start getting problems, but once I have pushed it hard I can't seem to recover my project - fx timings slip during export and AU instruments crash. Cubasis 3 is just laughable, here's a demo of how it handles 2 midi tracks and one AU effect: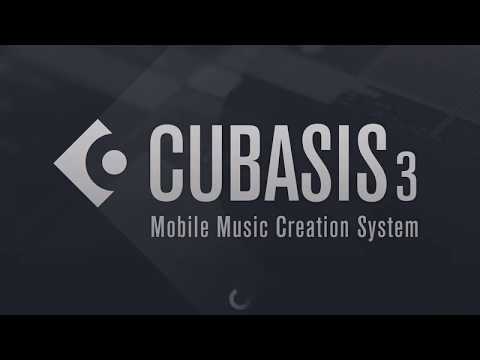 Now, the reason I'm here with questions, is that I've seen people posting videos on YouTube with multiple tracks and fx running happily inside Cubasis 3 and I'm starting to wonder if there's just something up with my iPad. There's people on here mentioning that they're running CB3 on an iPhone 6s and it's fine, yet my recently top of the line iPad is incapable of playing back even the most basic of projects.
I do have quite a lot of AUv3 instruments and effects installed on the iPad and I wonder if the sheer number of them is problematic even if they're not getting used in a project. Or maybe there's one rogue one. I have no idea and I'm really hoping someone here might.
Thanks!